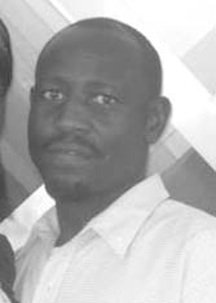 McDony Michael Jean Charles
unknown - unknown
Funeral Service for McDony Michael Jean Charles age 31 of Lovely Bay, Acklins who died on April 28, 2014 will be held on Saturday May 17, 2014 at 2:00 p.m. at Fellowship Missionary Baptist Church, Plane and Pigeon Plum St., Pinewood Gardens. Officiating will be Overseer Randolph Deleveaux assisted by Pastor Daniel Nottage and other Ministers. Interment will follow in Southern Cemetery, Cowpen and Spikenard Roads.
He is survived by his wife, Dameka Johnson Jean-Charles, one daughter, Vashti; his mother, Farisma Jean-Charles; his father, Alfred Jean-Charles, his sister, Aline Joseph; brothers, Daniel Joseph, Wilgeans, Janel, Louis, Elfrane, Ceporey and Alex; adopted son, Tanard Johnson; one adopted daughter, Garnesha Grant; adopted sisters, Galena Moss, Shelia Darling, Mary Deleveaux, Rev. Claudine Virgil and Evelyn Knowles; adopted brothers, Rev Dr. Lockwood Deleveaux, Overseer Randolph Deleveaux, Rev. Jeffery Deleveaux, Ivan, Elvis and James Deleveaux; aunts, Angela, St. Venise and Jessie Cepoudy; uncle, Doral Cepoudy; mother-in-law, Hyson Johnson, father-in-law, Bernard Johnson Sr., sisters-in-law, Bernice Smith, Demris and Lithera Johnson; brothers-in-law, Bernard Johnson and George Smith; cousins, Sofanie Pierre, Fedna Cepoudy, Jeremy, Rosalie, Roselur, Evenie Ginger, Baldine, Rego. Lory, Christopher, Michael and Kesly and Mary and a host of other relatives and friends including: the settlements of Lovely Bay, Salina Point and the wider Community of Acklins.
Viewing will be held in the Legacy Suite of Vaughn O. Jones Memorial Center, Mt. Royal Ave. and Talbot St. on Friday from 10:00 a.m. to 6:00 p.m. and on Saturday from 10:00 a.m. to 12:00 noon and at the Church from 1:00 p.m. to service time.