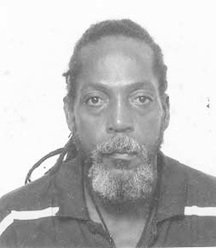 Gifford Oscar Hepburn
unknown - unknown
Funeral service for
Gifford Oscar Hepburn, 47
a resident of Bamboo Blvd., South Beach, will be held at Lively Stone Church of God, Knowles Drive, Tonique Williams Darling Highway, on Saturday 17th May, 2014 at 11:00 a.m. Officiating will be Pastor Angela Pratt-Rolle. Interment follows in Southern Cemetery, Cowpen & Spikenard Roads.
Left to cherish his memories are his parents: Oscar & Evelyn Hepburn; brothers: Samuel & Jonathan Hepburn; sisters: Audrey & Sherry Hepburn; aunts: Joanne Rolle-Richards, Caroline Heastie, Elizabeth Knowles, Princess Knowles, Florence Knowles, Ada Hepburn, Althea Hepburn, Valerie Rolle & Priscilla Neymour; uncles: Wellington Neymour, Edwin Rolle, Oswald Rolle, Stanley Knowles & Charles Richards; grand aunts: Audrey Bastian & Bettymae Poitier; grand uncle: Charles McKenzie of Miami, Florida; niece: Samantha Hepburn; nephews: Jonathan Rolle & Lyrad Hepburn; cousins: Sonia & Gina Heastie, Erica, Theresa, Padensa, Ann, Lonnie, Princess, Steven, Rev. Terry Moxey & family, Leonard, Kendal, Theresa, Patrice, Keila, Sean, Tommie, Pearl, Desmond, Phylis, Brent, Anthony, Davon, Etwood, Ricardo, Trevor, Valentino, Anwar, Lavar, Shakera, Lamont, Valicia, Valene, Vallyah, Donte & Latrell; other relatives & friends: Rev. Angela Rolle, The Lively Stone Church of God family, Super Construction Company family, friends & neighbours of Poinciana Ave, South Beach, the decendants of Bennet's Harbour & The Bluff, Cat Island & many other relatives & friends too numerous to mention.
Friends may pay their last respects at Demeritte's Funeral Home, Market Street, from 10-6:00 p.m. on Friday & on Saturday at the church from 10:00 a.m. until service time.