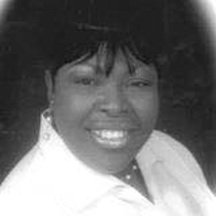 Charlene Amanda Ferguson-Duncombe
unknown - unknown
Funeral Service for the late Apostle Prophetess Charlene Amanda Ferguson-Duncombe age 50 years of Springfield Road, Fox Hill will be held on Saturday, May 17th, 2014 at 11:00am at Mt. Calvary Baptist Cathedral, Baillou Hill Road. Officiating will be Reverend Dr. Phillip McPhee. Interment will follow in Woodlawn Gardens, Soldier Road.
She is predeceased by her son: Jamaal Ford;
Memories of Charlene will forever linger in the hearts of Her children: Racquel & Nathan Thompson, Mark & Alexandria Nabbie. Mother: Evangelist Mother Justina Duncombe; Siblings: Ashley, Melanie & Franklyn Bannister, Thomas & Geralene Williams, Seaton & Sophie Ferguson, Vernell Ferguson Lloyd, Sharon Kelly, Mozena Ferguson-Smith, Candace Moxey Fredricka Ferguson-Thompson, Jeffery and Stanford Ferguson and Mario Miller; Grandchildren: Naykel Thompson, Marcus, Makaila, Makhi and Makale Nabbie Special Friend: Alvero Morris; Other In laws: Elvin Lloyd, Albert Kelly, Maxwell Smith, Livingston Moxey Sr.; Uncle: Rev'd Wellington H. Duncombe Aunts: Ethlyn Duncombe & Cholta Cooper, Naomi Cooper and Roxann Ferguson; Nieces: Sherrell, Latoya & Tierra Williams, Krystal & Tyra Bannister, Elveneque, Abigail, Takiyah, Sharell, Shantell, Lateisha, Sherry, Shericka, Alisia, Peggy and Annmarie, Nephews: Anton Smith and Tevin Bannister, Jaykwon Williams, Maurice, Elvin Jr., Samuel, Amodiah, Rodney, Matthew, Adrian, Livingston Jr., Caleb, Jamal, Japheth Jr. Kenny and Sheldon Jr. Cousins: Tyrone Bastian, Eric Cooper, Miriam Butler, Herbert Kemp, Evangeline Daniels, Corey Bain, Valarie Darville; Thecla Lord, Calvin, Othniel Sr., Hubert Marvin, Christopher, Delmaro, Neil, Patrice, Mario & Brendon Duncombe, Shantel Fawkes, Sharell Walkes, Neko Stuart and Naaman Butler Jr, Jennifer Sands, Clarice, Donnel, Nikki, Peggy, Clara, Alfred, Oliver, Kent & Lena Whylly, Beryl Perigod, Miranda, Warren, Ricardo Benie. Other relative and friends including: Andrea Moss & Family, Carnet Pinder & Family, The Whymms Family, Christine Gibson & Family, Florinda Duncombe & Family, Sonia Saunders & Family, Kendall Demeritte & Family, Fredrica Brown and Family, Lindrick Douglas and Family, Freedom Farm T-Ball (League) Team Cantaloupe, Linda Stuart and Family, Chef Don Ingraham and Family, Members of Deliverance Prayer Centre, Rev'd. Phillip McPhee & members of Mt. Calvary Baptist Cathedral, Members of Healing Hand Prayer Ministry, Bishop Leon Wallace & members of Voice of Deliverance, Pastor Trevor Stubbs & members of Free In Jesus Ministries, Bishop Lionel Rolle & members of Sure Word Bible Ministries.
Viewing will be held in the Celestial Suite at Restview Memorial Mortuary and Crematorium Ltd., Robinson and Soldier Roads on Friday from 10:00am to 6:00pm and at the church on Saturday from 9:30am until service time.