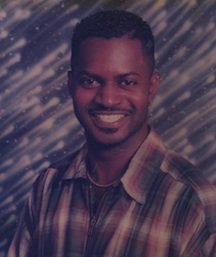 PERCY GARFIELD WALLACE
unknown - unknown
Funeral Service for PERCY GARFIELD WALLACE aged 52 years of Sea Breeze Lane and formerly of Duncan Town, Rugged Island who died on Wednesday, August 15th, 2012 will be held on Saturday, September 1st, at 11:00am at Mount Nebo Union Baptist Church, Marshall Road. Officiating will be Pastor Charles Rolle assisted by other Ministers of the Gospel. Cremation Will Follow.
Percy would be lovingly remembered by his devoted Mother: Verva Wallace, (2) Sons: Perron Cummings and Patrico Wallace; (1) Daughter-in-law: Janelle Cummings; (2) Granddaughters: Layla and Patrica; (3) Brothers: Calvin, John and Lester Wallace; (2) Adopted Brothers: Austin Weekes and Allan Adderley; Godmother: Mrs. Joyce Lewis of Andros; (2) Sisters-in-law: Fearlease and Lashan Wallace; (2) Sisters: Anne and Eunice Wallace; (3) Aunts: Martha Higgs, Gertrude and Mae Helen Bridgewater; (3) Uncles: Simon, Elvin of the United States and Harold Bridgewater; (7) Nephews: Phicol, Javal, Akeito, Charan, Lester Jr., Damon, Chaneil and Anario Curtis (Deceased); (6) Nieces: Chandra Munroe, Euthea Brown, Theresa Major, Johnita, Crystal and D'Andra Wallace; Grandnieces: Jaynique, Davontay, Deniteria, Dashanique, Keandra, Kaechan, Chazara, Tattiana, Tyriesha, Amie and D'Abrelle; Grandnephews: Demarcio, Dachun, Raj, Taj, Davantae, Michael, Cameron Jr. and Adeyen; Nieces-in-law: Erica and Lasheca, Nephews-in-law: Damian Brown, Keno Munroe, Raj Major Sr.; Godchildren: Lashon Bowe, Benique Mackey, Cohen Miller, Anisma Butler, Alannaha and De'Angelo Ferguson; Numerous Cousins including: Maurice, Deglanville, Louisa, Mildred, Auntie Mary, Anne Bease, Cecil, Perry, Winston, Merlene, Nicola, Sherry, Hilda, Sadiemae, Gloria, Vanria, Herbert, Ann, Joy, Marilyn, Angie, Rose, Dena, Della, Emile, Jennifer, Julian, Helen, Greta, Renae, Doreth, Kathleen, Carmetta, Catherine Weekes, Vanessa, Teddy, Simon Jr, Velia, Margaret,Angie , Patsy, Elvin Jr., Richard, Rupert, Noel, Julia, Delmeta, Michael, Harold, Hermon, Fredric, Mariletta, Wilmore, Ralph, Pam, Arabella, Nekia, Jasmine and Lavenia; Special Friends: Claudine Joffer, Isadora Bastian, Bridgette Ambrister, Paula Oliver, Brenda Wilson, Alvina Mortimer, Jeff St. John, Perry Ferguson, Zelrona Mackey, Allan Cunningham, Anthony Wilson, Ronald Douglas, Clarice Simms, Cliff Quant, Tony Smith, Cathy Pinder, Ruth Belle, Agatha Penn, Martin Grant, Sharon Wilson, Doug Saunders, Leslie Pindling, Warren Clarke, Sabrina Francis, Terrance Major, Karen McIntosh, Sham, Linda Thompson, Lynn Hepburn, Terez Hepburn, Ellie Saunders, Ricardo Knowles, Donesha, Nurse Patsy Newbold, Sharon Rahming, Pauline Clarke, Dale Rodgers, Minister Shandelean Grant, Pamela Thompson, Jerome Sawyer (BTC), Andrew Winder, Andy and Rosalee; Other Relatives and Friends including: The Wallace, Bridgewater, Munroe, Moxey, Lockhart, Maycock, Ambrister, Curling, Hepburn, Wilson, Ambrose, Nesbitt and Roker, Thurston Families, Rev. Charles Rolle and the Mount Nebo Church Families, Rachel's Boutique, All Major Fabric Stores, Management and Staff of BTVI, Beautician's Association, Garfi Modeling Students and Staff of PMH, the Entire Kensington Gardens, Sea Breeze Lane and Ragged Island Communities.
Viewing will be held at Clarke's Funeral Home # 10 Tonique Williams Darling-Highway on Friday, August 31st, from 10:00am to 6:00pm. THERE WILL BE NO VIEWING AT THE CHURCH.
THE FAMILY ASKS THAT ALL PERSONS WHO ARE ATTENDING THE FUNERAL SERVICE TO PLEASE WEAR PASTEL COLORS.