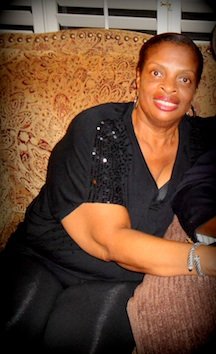 Patricia Joycelyn Crawley Mortimer
unknown - unknown
Funeral Service for Patricia Joycelyn Crawley Mortimer, 63, of Dodge Road , Buttonwood Hills, will be held on Friday, August 31st , 2012 at3:00 p.m. at St. Matthew's Anglican Church, Shirley and Church Streets. Officiating will be Rev. Fr. Crosley Walkine, assisted by Archdeacon James Palacious, Deacon Lynden Douglas and Rev. Dr. Laverne Lockhart. Interment will follow in Woodlawn Gardens, Soldier Road.
Left to cherish her memory are: her daughter: Staneice Mortimer; her mother: Florene Crawley; her husband: Stanley Mortimer; sisters: Sandra Wilson, Brenda Lockhart, Lynda Gibson, Rozalia Bowe, Joan Coakley, Janet Dean, Beverly Nairn, Dianne Crawley, Antionette Rutherford and Vanria Culmer and Paula Crawley (adopted); brothers: Bradley, Vincent and Leslie Crawley; aunts: Ruth Francis and Martha Flowers; sisters-in-law: Catherine Mortimer, Julia and Vivian Brown and Stephanie Crawley; brothers-in-law: Henderson Wilson, Rev. Laverne Lockhart, Joseph Gibson, James and Larry Mortimer, Stafford Coakley, Frank Dean, Gino Nairn and Anthony Rutherford; nieces and nephews: Ervin, Lajuan, Lamarque, Nichelle, Lanique, Daron, Jevaughn, Janelle, Jamil, Jillian, Bridgette, Elizabeth, Janine, Angela, Nicola, Norma, Denise, Dennis, Marilyn, Vivica, Trevor, Tiffany, Shantel, Jameca, Korry, Barron, Craig and Brandon; grand nieces and nephews: Kyle, Kennedy, Luque, Lauren, Iyandra, Zara, Lajuan, Alexis, Christina, Demond, Desmond, Elijah and Emmanuel (Manny); cousins: Donna, Anna, Kensworth, Mark, Adrianne, Jennifer, Roslyn, Eileen, Pauline Cherlyn and Apostle Thelma; god children: Charmine, Monique, Deshawn, Mitchelle, Denise and Neil; other family and friends including: Stephanie Toothe, Allison Moss and family, Deanne Johnson and family, Velma Turnquest and family, Kim Thurston and family, Patrick and Connie Bethel, Sylvia Kemp and family, Brian Albury and family, Murrio Ducille, Dr. Rudolph King, Linda McPhee and family, The Families of Ned Brown, Mary Coakley, Jack Johnson, Audley Archer and Valencia Thompson, Alphonso Elliott, The Lindsay and White Families, , Sharon and Roger Brown, Granville and Veda Brown, Kayla Marshall and family, Lloyd and Orinthia Nesbeth, Ivy Morris, Kelly Burrows, Enid Lauder, Carlene Hanna, The Central Bank Family, Kendal Wright and the Clifton Constituents, Grace Community Church, Scotia Trust, John S.George and numerous other relatives and friends.

Friends may pay their last respects at Butlers' Funeral Homes & Crematorium, Ernest and York Streets on Thursday August 30, 2012 from 11:30 a.m. to 4:30 p.m. and Friday from 10:30a.m to 12:30p.m. At the church on Friday August 31, 2012 from 2:00 p.m. until service time.