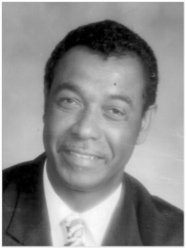 Winston Reuben Campbell
unknown - unknown
Funeral Service for the Late Winston Reuben Campbell, 71, of #17 Raven CL, Monastery Park, will be held on Saturday August 25th, 11:00 a.m. at Christian Life Church, Seabreeze Lane. Pastor Jay Simms and Rev'd. Peter Scott will officiate. Interment will follow in Woodlawn Memorial Gardens, Soldier Road.
Left to cherish his fond memories are his Wife: Viola; Children: Don, Deryk, Damon, Karl, Sean, Shayne Campbell & Kelsi Williams; Grandchildren: Ferron, Devard, Denado, Derren,Tenaj, Dante, Kellysa, Gabrielle, Karlene, Karl Jr.  & Shaine; Great-Grandchildren: Caitlynn, Kevin; Sister: Valeria MacInnes; Brothers: Kermit, Reginald & Ali Campbell; Son-In-Law: Don Williams; Daughters-In-Law: Steine, Shenique, Patrice and Tamika; Sisters-In-Law:  Blanche, Irene & Patrice Campbell, Tensie Cragie, Delsie Smith-Rhoden; Brothers-in-Law: Barry MacInnes, Ceryl Jones, Hezekiah Smith, Joesph Smith; Aunts: Yvonne Bethel & Ruby Clarke; Uncle: Neville Bethel; Numerous Nieces and Nephews Including: Kermit, Kervin, Latina  & Latishka Campbell, Dr's. Tyrone & Jonathan & Kim Bartlett,  Gina Mansfield, Swayne, Corey, Quibinor & Kristian Campbell, Tanya Sands, Stuart Cumberbatch and Stacey Dames, Carlyle, Reginald Jr, Racqel Pascuissi, Deanna Farrington, Adam & Dr. Alia Campbell, Tanesha  Smith, Maureen Burrows, Patrick Jones, Lance Jones, Levan Maddan, & Jackie Fyffe. Other Relatives and Friends Including: Dr. Marcus Bethel, Michael and Owen Bethel, Ruby Nottage, Dr. Pamela Etuk, Marion Bethel, Paulette Bethel, Paulette Rahming, Tina Berry, Tyrone Carliss ,Craig, Arnold & Cecil Flowers, Setella & George Cox, Iris Knowles & family, Neville Jr., Decosta , Dazelle, Mark, Marcian and Dr. Carla Bethel, George Roberts & family, Hazel Roberts & family,  Marlene Brown & family, Fay Reid, Anthony Ryan, Paully Miller, Dr. Kenneth Kemp, Linden Dell, Joy Hastings Kenneth Kemp & family, The Roper family, the Williams family, The Saunders family and The Christian Life Church family.
Friends may pay their last respects at Bethel Brothers Morticians, #34A Nassau Street on Friday from 10:00 a.m. to 6:00 p.m. and on Saturday at the church from 10:00 a.m. until service time.
Visit our website: www.bethelbrothersmorticians.com to hare your memories and condolences with family and friends online.