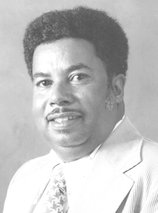 William Christopher Mortimer
unknown - unknown
Funeral Service for WILLIAM CHRISTOPHER MORTIMER, 83, of Donnotage Estates, Funeral Service will be held on Friday - August 24th, 2012.
Church: Holy Cross Anglican Church
Address: Highbury Park off Soldier Road
Time: 11am
Officiating: Rev'd Fr. Norman D. Lightbourne
Assisted by: Rev'd Fr. Alvardo Adderley
Interment: Woodlawn Gardens, Soldier Road – Nassau, Bahamas
Cherish and found memories will forever linger in the hearts of his 4 daughters: Sharon Martin, Lynn Mortimer, Monique Strachan and Pearline Bethel; his 5 sons: William Mortimer Jr., Paul Mortimer, David Mortimer, Andrew & Adrian Williamson; Sister: Josephine Major Grandchildren: Randy, Jillian, Princess, Calvin, and Kimberly Mortimer, Danielle Martin, Marissa, Trevor and Trent Strachan, Kailey and Kailyn Knowles; One Great-Grandchild: Kamar Leadon; Son-in-law Trevor Strachan; Nieces and Nephews: Burdie Davis, Merle Rolle, Moris Major, Luci Hunt, Daphne Mortimer-Payne, Pearline Moxey, Phillip Ferguson, Helen Ellis, Cecilia Small, Edward Lightbourne, Hubert Major, Thomas and Olive Mortimer, Charles & Delores Major, William & Frank Major, Lincoln & Beverly Major, Wendell and Geraldine Major; Special Relatives William Taylor & family, Frank Watson & family; Other Relatives & Special Friends include: The Dean Family, Addington Darville & Family, Walter Darville, Myles Turnquest, Gerald Bartlett, Lenox & Marilyn Major, Curley & Lenny Powell, Godfrey Lightbourne, Jackie Knowles, Mr. A. Brennen, Douglas Turnquest, Captain Moxey, Aubury (Doc) Major, The Wallace Family, Stephanie Wells, Father Lightbourne and Father Adderley, The entire Holy Cross Parish Church Family.
Special Thanks to: Pastor Capron and The Staff of The Good Samaritan Home of The Aged; The Doctors & Staff of Male Surgical Ward 2; Princess Margaret Hospital; The Medical Clinic; Village & Bernard Road Plaza; Management & Staff of V. G Restaurant and Bank of The Bahamas – Village Road.
FRIENDS MAY PAY THEIR RESPECTS AT CASKETS 4 LESS ON MACKEY STREET ON THURSDAY 1 PM – 5PM AND ON FRIDAY 10AM to FUNERAL TIME.