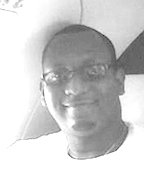 Horace Pierre III
unknown - unknown
Last rites for Horace Pierre III of Marsh Harbor Abaco will be held on Saturday at 10:30 A.M. at Wesley Mount Zion Methodist Church, Nicholls Town Andros. Officiating will be
Rev. Leonard Roberts assisted by Sister Teres Curry. Interment in The Public Cemetery, Nicholls Town.
He is survived by HIS FATHER Horace A. Pierre Jr., SISTER Schano Pierre, STEP MOTHER: Dianne Pierre, GRANDMOTHER Barbara Pierre, ADOPTED MOTHER: Angela McDonald, AUNTS; Bridgette King, Patti Cox, ADOPTED BROTHERS; Osbourne 'Ossie' Pintard, Brando Gibson, Ricky Bowleg, Ralph & Nebat Williams, UNCLES: Herman King, Gary Cox, Fred Bowleg, Vincent, Calvin, Benson, Derek, Gary, Floyd, Lenny McDonald, Junior Riley, James Dawkins, James Clarke, Roosevelt Porter, Erskine Woods, Jeffrey Collins, Charles Maillis AUNTS: Margurita McDonald, Catherine Clarke, Luzera Woods, Rosie Collins, Marina Maillis, Deann Christie, Judith McPhee and Tonya Gibson; Virginia Bowleg, Ivy, Patsy, Eulease, Francine Jerry and Marsha McDonald, Olga McDonald of Tampa Florida, Joan Dawkins, NIECES: Taj Evans & Racquel Coleby, GRAND AUNTS: Joyce Allen, Yvonne Williams, Keva Hanna Lawrence, Joan Clarke and Delores Hanna, Rena Smith, Cassie Curry, Marjorie Russell, GRAND UNCLES: His Excellency the Hon. Arthur D. Hanna, Patrick Hanna, Frederick Curry, ADOPTED SISTERS, Nicole Evans Holder, Darnell Evans, COUSINS: Aria and Amber King, Gryer & Gary Cox, The Hon. Glenys Hanna Martin, Arthur Dion Hanna, Jr., & Remiller Hanna, Denise, Ralph, Renaldo, Patricia, Thea, Jannine, Noel, Paige, & Darryl Johnson, Rawiya & Samuel Rahming, Mark, Daniel, Dawn, Tzar, Aquil, Khalid, Kwame, Kiron, Viraj, Deva, Krishman & Chivani Hanna, Indira, Ian & Aisha Martin, Jessie Allen, Keri & Vernard Dean, Candice Davis, Erin, Lamont & Lael Ellis, Leslie, Stanford, Mason & Malcolm Greene, George Clarke, Jr., Ian, Bryan, Tamara, Cameron, Ianna, Edwena, Dennian, Aaliyah, Ashley, Natasha, Bryan Jr., Bryanna Clarke, Kristina, Enos, O'Neil, Jasmine, Corey, Krystal & Ethan Miller, Freddie, Valdez, Cortnez, Epharim, Manesseh, Trevor, Harris, Derek Jr., Hank, Chris, Terrance, Gary Jr., Jatro, Lenny Jr., Deon, Ray, Darquez, Calsey, Clint, Rashad, Wade Riley, Greg, Shawn, Lofton, Nebatt, Chad, Barette, Doral, Terrance, Alex, Merlin, Tavaz, James, David, Sharnez, Tanya, Melissa, Lofann, Tove, Garice, Leniska, Sky, Tonya, Kim, Therese, Norma, Valencia, Melanie, Dotlyn, Perky, Chillus, Charo, Sophia, Jasmine, Catherine, Nadia, Ingrid, Yvette, Lucky, Pauline, Curlene, Tamara, Tenelle, Patricia, Johnica, Indera, Lucky, Junsie, Joelle, Jamell, Jazmym, GODPARENTS: Dorothy Walkes, Linda Evans, Michael Cartwright, Eljin;
GODCHILD: Victoria Williams; OTHER RELATIVES & FRIEND: Laura Albury, Audrick McKenzie, Alfredo Cornish, Michelle, Dr. Livingstone Marshall, Mike Meldman and the entire Bakers Bay family, Achara, Shannon, & Jason Wallace, Alex Munnings, Benjamin Forbes, Cecil Ingraham Jr., Douglas Hanna, Candace Kelly, Chavo Ferguson, Kavan, Cheryl Andrews, Constance Hall & family, Felix Sawyer & family, Lulamae Smith, Sherilyn Major, Jackie McDonald, Bennet, Jessie, Freddie & Philip Brooks, Portia Smith, Edwin & Anne Lightbourn, Jamal Knowles, Craig Wesley and the entire Maycock Family, St. Augustine College family expecially the class of 2001, Margaret Danica, Tanya and the entire Pintard Family, Benjamin Rahming & family,
Iris Russell, Pinks Gilbert, Branhilda Hutcheson & family, Elsie Knowles & family, Harry Treco & family, James Sweeting & family, Clara Evans, Bernard Evans Sr. & family, Bernard Evans Jr., & family, Berris Barr, Alphonso Smith & family, Rose Pickstock, Levita Roker & family, Lavenia Grant & family, Solomon & Bertha Bowleg, Olivia Sweeting, Daisy & Shelly Bowleg, Beverly Pintard, Dwight Smith, Dwayne Murray, Hugh Fowler, Wilton Pickstock & family, Kaynell Gould, Lennox Coleby & family, Pauline Davis, Dale Davis & family, Solomon Roberts, Vantlock Fowler & family, Michael Wisseh & family, Pickie Newton, Michael Colebrooke & family, Carol Albury, Arvin Wallace, Spence Adderley, Pastor Dr. Gayle Brown & Church of the Divine Fellowship family, the North Andros Methodist Circuit MCCA family, Fr. Neil Nairn, Ivalyn Dean & family, The entire Community of North Andros
The body will repose at Kurtiss Memorial Mortuary, Robinson Road and Fifth Street on Friday from 10:00 A.M. until 6:00 P.M. and at the church on Saturday from 9:00 A.M. until service time.