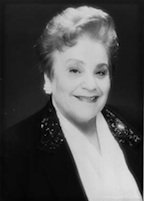 Miriam Myra Harding
unknown - unknown
A funeral service for the late Mrs. Miriam Myra Harding, 77, of Cable Beach, Nassau, The Bahamas and formerly of Salt Pond, Long Island, died at her residence on Tuesday, 14th August, 2012, will be held at St. Christopher's Anglican Church, Lyford Cay, Nassau, on Monday, 20th August, 2012 at 11:00 a.m.

Archdeacon Keith N. Cartwright will officiate and interment will be in Woodlawn Gardens Cemetery, Soldier Road, Nassau.

She is survived by her husband, Arnold Harding and four (4) children, Donna Harding-Lee, Godfrey Harding, Paula Auberg and Melanie Alexander, seven (7) grandchildren, Melissa Auberg, Christopher Lee, Jonathan Harding, Megan Lee, Peter Auberg Jr., Tyler Alexander and Ethan Lockhart, one (1) great grandchild Maximilian Landry, two (2) sons-in law, Peter Auberg and Lance Meyer, one grandson-in -law Marc Landry, one (1) brother Ernest Fox, Twelve (12) sisters-in-law Joyce Beede, Kathleen Harding, Mary Harding, Arlene Harding, Valerie Harding, Freda Fox, Anna Fox, Verna Fox, Dorothy Fox, Loretta Perez, Gwen Carey and Jane Harding; five (5) brothers-in-law, Willis Harding, Charles Beede, Courtney Harding, Edsil Harding and Harry Harding and numerous relatives and friends including Agatha Bethel, Jackie and Egie Doran, Pearlean Frazer, Nelta Jones, Rosie and Robert Forget, Dorothy and Basil Fox, LaGloria Knowles, Michael and Verona Cartwright and Archdeacon Keith Cartwright.

Relatives and friends may pay their respects at Kemp's Funeral Home Limited, Palmdale Avenue, Palmdale, Nassau, on Saturday, 18th August, 2012, from 4:00 p.m. to 6:00 p.m.

Arrangements by Kemp's Funeral Home Limited.