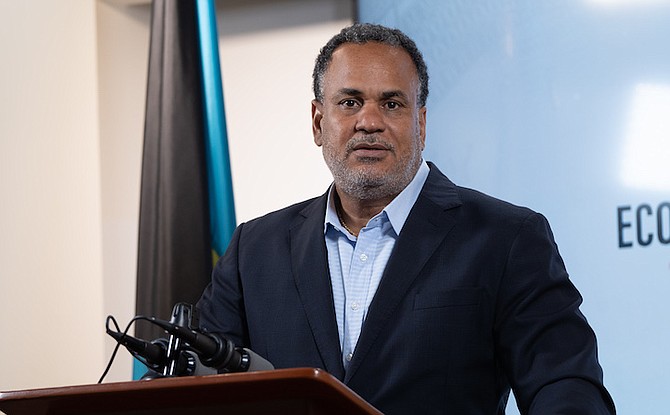 By JADE RUSSELL
Tribune Staff Reporter
jrussell@tribunemedia.net
ECONOMIC Affairs Minister Michael Halkitis said the government is monitoring global oil production amid reports that Saudi Arabia would cut daily oil output by one million barrels in July.
CNN reported that the number of barrels set to be removed is roughly one per cent of the global supply, a development likely to increase oil prices.
Asked what consumers could expect, Mr Halkitis said the government would monitor how countries respond.
"There is a cartel of producers," he noted, "so we have to see if other countries within that cartel increase their production to ramp up to make up that difference. Also, we have to look at the fact that what's happening in terms of the world economy. For example, if China's not growing as fast as it has been traditionally, then that will affect their demand. We're hopeful it doesn't lead to any spikes; that's something we'll be monitoring."
The Petroleum Retailers Association has pledged a 30-cent per gallon margin increase.
Asked if gas price hikes would affect the government's decision, Mr Halkitis said circumstances would be considered.
"Our view is always what happens at the end of the day at the pump," he said. "If the impact of this cut in production is an increase in price then again you can see the reluctance of the government to do something to add to any increase that might come from a cut in production. So, you know, we'll watch it and we'll monitor it."