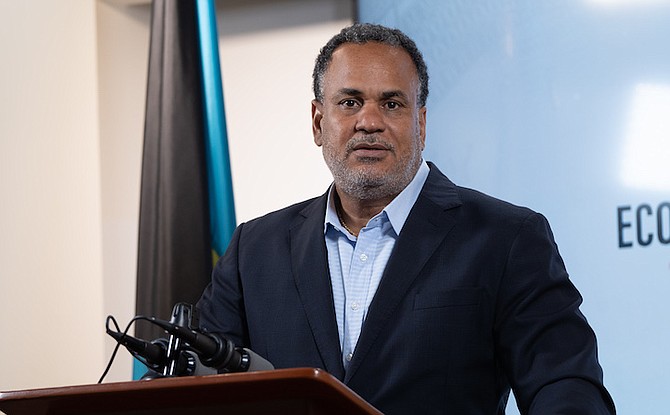 By EARYEL BOWLEG
Tribune Staff Reporter
ebowleg@tribunemedia.ne
PRIME Minister Philip "Brave" Davis will address concerns relating to the National Insurance Board (NIB) next Wednesday, Economic Affairs Minister Michael Halkitis said on Thursday.
The minister revealed that Mr Davis expected to lead the budget debate that day. The Prime Minister already gave his budget communication on Wednesday in Parliament, but there was no mention of NIB.
However, Mr Halkitis gave an assurance that the matter will be addressed in the debate.
"NIB technically is not incorporated in the budget. So you wouldn't see a line item or any contribution for NIB in the budget but it is a matter of concern and it's on the minds of Bahamians. The Prime Minister will address it when he leads the debate."
He added that the debate will be seconded by the Minister for Agriculture, Marine Resources and Family Affairs.
The debate goes on for approximately two weeks in the House.
Myles Laroda, State Minister with responsibility for the National Insurance Board, said in April the NIB fund is "basically running on fumes" and can only be stabilised when the contribution rate is increased by 1.5 per cent for the third or fourth time in the future. But he added that at this time and in the foreseeable future, "NIB has no liquidity issues and are able to meet their obligations."
The Davis administration has yet to confirm any future contribution rate increases.