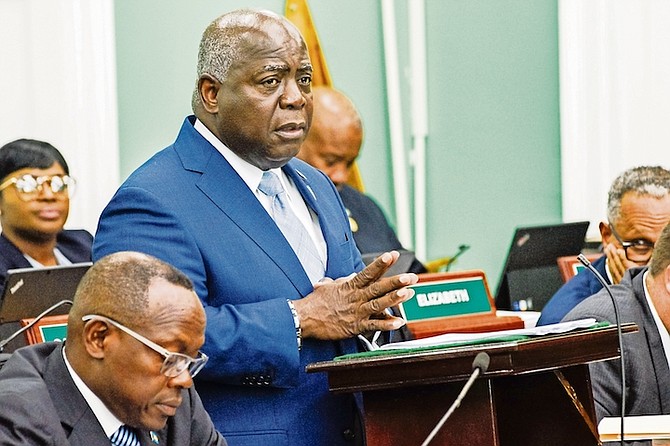 Reader poll
45 total votes.
By LETRE SWEETING
Tribune Staff Reporter
lsweeting@tribunemedia.net
A National Organs Transplant programme and new food assistance programmes for students and adults will be funded in the upcoming fiscal year, Prime Minister Philip "Brave" Davis announced yesterday.
He said The Bahamas would gain a system of organ donation and transplants, a highly regulated service available in some other countries.
Organ donation involves taking healthy organs or tissues from a living or deceased person and, through transplantation, giving them to a person in need.
"Finally," Mr Davis said, "in relation to healthcare, in a first for The Bahamas, we will be supporting the creation of the first ever National Organs Transplant Programme in The Bahamas. I trust that this will become a life-saving benefit to many, who depend on such generous donations for their very survival."
Mr Davis said the National Health Insurance and the Prescription Drug Plan will be consolidated to improve access to affordable healthcare.
"The provision of health insurance is costly, but the government realises that this is a necessary benefit for many employees," he said. "And so the government is aggressively taking steps to protect this benefit for as many employees as possible. Once these plans become more crystallized, more information will be provided."
As for new food assistance programmes, Mr Davis said: "In order that our children can put aside thoughts of hunger and concentrate on their schoolwork, today I am pleased to announce that my government will be introducing a new national school breakfast programme."
"Because hunger does not only afflict students, we will also establish a special food assistance programme to provide funding for organizations operating feeding programs for vulnerable individuals."