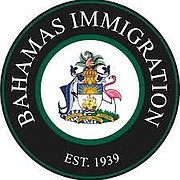 LABOUR and Immigration Minister Keith Bell announced on Friday that no new work permits will be processed for Haitians until revised protocols are introduced to ensure the authenticity of documents produced by Haiti's government.
Existing work permit applications and renewals will face vigorous review and scrutiny. He also announced that existing and new permits to reside applications for Haitian citizens will only be considered on a case-by-case basis.
Approvals will be granted in "exceptional cases" only.
"Applicants should note that as a consequence, the timeframe for the processing and determination of such applications will be impacted," the minister said.
This move comes after Prime Minister Philip "Brave" Davis ordered all diplomatic personnel in Haiti to immediately leave the country as soon as security conditions permit, citing the rapidly devolving and unstable conditions there.
"On Thursday, January 26, the Haitian National Police paralysed Port-au- Prince, Haiti by blocking streets and forcing their way into Haiti's main airport. Reports indicate that the officers also attacked Haiti's head of government Ariel Henry's official residence. Roads in several cities in the north of Haiti were blocked by protesters," Mr Bell said.
"(Thursday's) protest by the Haitian National Police followed the departure from office of Haiti's last remaining senators and represents a further decline in the functioning and stability of the Haitian government."
Mr Bell said The Bahamas maintains a strict regulatory framework for the review and processing of all immigration applications.
He added: "This process requires each applicant to produce various reports and certifications from their home countries. A key report is a character certificate from local police authorities to confirm any criminal history of an applicant.
"Additionally, in many instances, the Department of Immigration may require applicants to attend the Bahamian embassy or consulate in the applicant's home country when immigration officials require enhanced verification.
"In response to (Thursday's) events, the Department of Immigration hereby advises the public of changes to its policies concerning the acceptance and processing of applications for work permits and permits to reside from the Republic of Haiti with immediate effect."
Asked to elaborate on what would be considered exceptional circumstances for approval of Haitian permit applications, the minister gave examples but said in previous cases they have still been denied.
"I would have intimated to the media on several occasions persons (of) Haitian nationals who are on work permits in the country have applied to immigration for the grant of a permit to reside for their children or their spouse. I have intimated to the media and to the public that we have not in most circumstances granted those permits.
"Exceptional circumstances would mean in the case where a father, mother, children would have been killed or executed or instances where we know that they have been hiding. We know that the gangs have put threats and they've actually carried all those threats on those families but even then I can give two examples.
"There is a case where a Haitian father has applied for a permit to reside for four children to come to The Bahamas. Those applications have consistently been refused and it's a conversation I've had with my permanent secretary and the director and the team seated before you.
On the last occasion, I've been presented with an application where one of the children has been executed and they have presented the death certificate. They presented evidence whether the children are in hiding, they cannot go to school, etc. But even then the applications of the three remaining children have been refused.
"So it isn't an easy decision to be made but it is a very one that has to be made. Again, we know the floodgates argument and so we have to take into account each case as the situation presents itself but some very tough decisions will be made. We are up to the task with the recommendations and, of course, to make those decisions."
Nearly 400 Haitian migrants are detained in Inagua after they were caught on a vessel in Bahamian waters last week. Another group of Haitian migrants landed on Andros later last week.
Mr Davis has said the crisis in Haiti poses a substantial threat to The Bahamas due to an increase in irregular migration.