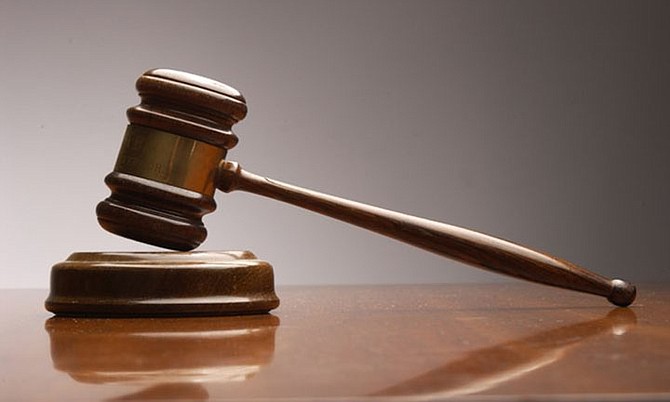 By TANEKA THOMPSON
Tribune News Editor
tmthompson@tribunemedia.net
A SUPREME Court judge has ruled that an immigration officer falsely imprisoned, sexually assaulted and battered a Jamaican woman who was released into his custody eight years ago.
 The January 27 ruling by Senior Justice Indra Charles brings an end to a saga which saw Claudia Edwards Bethel file a civil suit in 2019 against immigration officer Norman Bastian, the attorney general, minister of immigration, director of immigration, and the commissioner of police years after her rape case against Mr Bastian was tossed out of the Magistrate's Court.
Mr Bastian had denied the rape and claimed the sex was consensual.
In a tragic turn of events, Mrs Bethel died of COVID-19 complications at Princess Margaret Hospital in May 2021, a day after giving birth to her fourth child.
However, her estate continued with the civil action after her death.
Mrs Bethel was married to a Bahamian man and had been living in The Bahamas since 2010. She was arrested along with other women around 1am on December 13, 2014, after authorities raided a bar where she worked. She told them she had a spousal permit but was still taken into custody to confirm her immigration status.
After spending some time at a police station, she ended up being transferred to the Carmichael Road Detention Centre pending verification of her spousal permit. On Monday, December 15, 2014, Mrs Bethel was released into Mr Bastian's custody to verify her correct home address.
He initially had a female friend in the car with them and made several stops before dropping the friend off. He then took Mrs Bethel back to his home where she said he kept her imprisoned against her will overnight and raped her.
While Justice Charles ruled that Mrs Bethel was assaulted, she said the government was not liable for Mr Bastian's actions.
"The fifth defendant (Mr Bastian) was on a frolic of his own when he deceived the acting director of immigration that he was taking the plaintiff to verify her correct address and he was accompanied by a female, knowing full well that the female was his friend and not an employee," Justice Charles ruled.
"His unauthorised acts of sexually assaulting and battering the plaintiff was not within the course of his employment and/or sufficiently close to make it right and just for the employer to be held liable under the principle of natural justice.
"Although I believe that Mrs Bethel could have refused to go with Mr Bastian, having heard the evidence, I believe that she was not told that she could refuse. I accept Mrs Bethel's evidence that (she) did not believe that she had freedom of movement and she was afraid. I believe that Mr Bastian misused and abused his authority as a senior immigration officer to make Mrs Bethel believe that she had no choice but to go with him. As such, Mrs Bethel was falsely imprisoned by Mr Bastian for 22.35 hours. She is, therefore, entitled to damages for false imprisonment."
She also ruled: "He had no duties beyond investigating Mrs Bethel's correct address and he was fully aware that a female officer ought to be with him. He put aside his role as an immigration officer and embarked on a frolic of his own. Therefore, the government is not vicariously liable for his actions, namely falsely imprisoning Mrs Bethel for 22.35 hours; assault and battery. Mr Bastian must pay damages to Mrs Bethel to be assessed by the registrar."
Justice Charles also found that Mrs Bastian's "unlawful imprisonment by the government" for 48.55 hours "was not malicious or outrageous but done, albeit wrongly," to verify her immigration status.
"Mrs Bethel's right under Article 19 of the Constitution had been breached. She is, therefore, entitled to damages from the government for 48.55 hours. Such damages are to be assessed by the registrar," Justice Charles ruled.