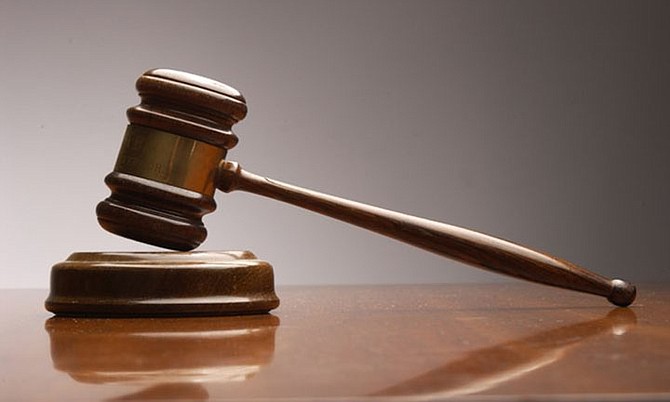 By PAVEL BAILEY
Tribune Court Reporter
pbailey@tribunemedia.net
THREE men were charged in court yesterday in connection with two separate murders, including the death of an RBDF officer.
Briantino Fox, 26, and Jerome Stuart, 20, represented by attorneys Alphonso Lewis and Geoffrey Farquharson, both stood before Chief Magistrate Joyann Ferguson Pratt on a murder charge.
It is alleged that around 2am on January 18 in Fox Hill, the pair shot and killed 30-year-old marine seaman Alvarez McCoy. According to police reports the victim was found in his burgundy coloured Nissan Cube suffering from multiple gunshot wounds. McCoy was taken to Doctors Hospital where he later died.
As the charge against them is an indictable offence neither accused was required to enter a plea in court. They were informed that their matter would be transferred to the Supreme Court through a voluntary bill of indictment (VBI).
The accused were also told that as the judge lacked the jurisdiction to grant them bail they had the right to apply for it though the higher court. They will be sent to prison until then.
Following this the defence's legal counsel indicated that both their clients, who live in the same residence, had been on remand for five days before their court date. After apologising for his client's appearance in court, Mr Farquharson explained that neither defendant's families had access to their apartment to retrieve their belongings since their arrest. He further claimed that the home was still cordoned off.
In response the Chief Magistrate said that the court was not inclined to intervene, but told the defence that once investigations were done the suspects' families should have access to the house.
Fox and Stuart's VBIs are set for service on May 10.
The other man, Godfrey Minnis, 35, also appeared before Chief Magistrate Ferguson Pratt on a separate charge of murder.
It is alleged that on March 18, 2022, Minnis attempted to cause the death of 35-year-old Philip Moxey.
While Minnis had previously been arraigned for the attempted murder of Moxey on June 20 of last year the charge had been upgraded to murder after the victim died on January 15.
After informing the judge that he was on bail in connection with this same incident before coming to court Minnis made inquiries into the upgrade in his charge. The accused was then told that although he is denied bail at this time he had the right to apply for it through the higher court.
Before being taken to prison, Minnis was allowed a brief moment with his girlfriend in court.
Service of Minnis's VBI transferring the matter to the Supreme Court is also set for May 10.