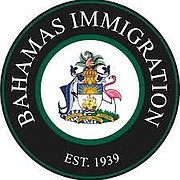 By EARYEL BOWLEG
Tribune Staff Reporter
ebowleg@tribunemedia.net
ASSISTANT Director of Immigration Peter Joseph reported on Friday that the situation in Inagua is "stable" and officials have not apprehended any more migrants in the area.
However, he said a group of 26 Cuban migrants were arrested in Bimini and were to arrive in Nassau later on Friday.
"As far as Inagua, everything is stable down there at this time and we're looking at trying to see if we can increase the comfort level for the persons in the area and we should be supplied with sufficient food, other supplies, medical supplies in the event that we may have to hold them longer than anticipated," he said.
Nearly 400 Haitian migrants are being detained on Inagua after they were apprehended several days ago.
On Friday, Labour and Immigration Minister Keith Bell responded to claims that a recently apprehended migrant had a work permit.
"I can confirm that the permit that was issued or the permit that was circulating - it is a genuine permit," he said.
"A Bahamian individual made an application to (the Department of) Immigration for that individual – we have done our due diligence, and having regard that we would have been satisfied that the individual met all of the requirements the recommendation was made, and I would have approved the permit. Unfortunately, his means of getting to The Bahamas was one, was illegal and unlawful, and in those circumstances, I have directed that the permit be cancelled and revoked and he will be deported."
He added: "We are waiting on word on the 400 persons down there to be deported now to Haiti."
---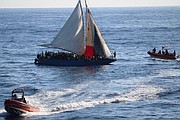 The US Coastguard announced on Friday that an unsafe, overloaded vessel was intercepted by the cutters Valiant, Flores and Dependable.  Just under 300 people were aboard the vessel when it was stopped about 20 miles north-west of Mole St Nicholas, Haiti.