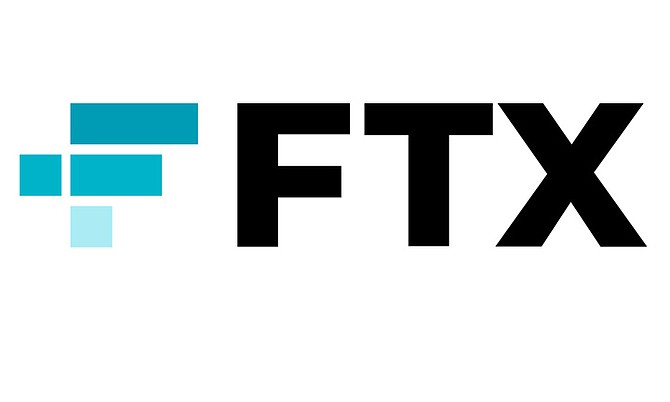 • Impact ranges from plant shops to mega resorts
• BISX-listed firms also named in 'creditor matrix'
• Failed exchange's former attorneys included
By NEIL HARTNELL
and YOURI KEMP
Tribune Business Reporters
Multiple Bahamian companies identified as FTX creditors yesterday asserted that the purported sums owed to them were minimal to non-existent.
A "verified creditor matrix", filed late on Wednesday night in the Delaware Bankruptcy Court, suggested that the collapsed crypto currency exchange was indebted to companies across the Bahamian economic spectrum as well as the Government. Potential creditors ranged from small and micro businesses, such as plant shops, design studios and security firms, to the likes of BISX-listed companies such as Bahamas Waste and FTX.
Also included in the 116-page list were Bahamian auto dealers, such as Sanpin Motors and Omega Motors, plus major resorts and high-end communities such as Baha Mar, Margaritaville and Albany. No sums were posted as to what was owed the Bahamian, or any, creditors with some local firms questioning the list's accuracy and asserting that they never performed any work for FTX.
Fred Albury, the Auto Mall chief, of which BMW dealer Omega Motors is part, told Tribune Business he was confident FTX owed no money on the estimated 24 vehicles it purchased from his group. Any outstanding debts, he added, were likely to be relatively insignificant as they were probably related to vehicle servicing work.
Confirming that the crypto exchange had been a major vehicle buyer before its 16-month stay in The Bahamas came to an end, Mr Albury said: "They bought cars from Executive Motors and Omega. I think we might have gotten paid. They don't owe me for any cars. All cars are paid for before they are delivered.
"It's probably for service work. If they owe us anything it might be for service work but nothing big. I recall my son, who handles Omega, saying there was some money from FTX to sort out payment on the vehicles. We do not release vehicles before they are fully paid for. I know for sure they don't owe us for any vehicles."
Mr Albury revealed that his dealership is working with the Bahamian provisional liquidators for FTX Digital Markets, the local subsidiary, to examine and value the vehicles acquired/owned by the failed crypto exchange given that they represent a useful source of recovery for the crypto exchange's creditors and former clients.
"We're trying to organise to take a look at the vehicles out there," he added. "I know from one company [Executive] they purchased about 20 vehicles, and from Omega I'm not sure how many, four or five. They came and sucked up a lot of vehicles that were waiting around to satisfy their needs. They were a good customer and bought a lot of vehicles.
"We'd given them credit for doing maintenance, so any money owed will be for service work not for the vehicles themselves. I have to know you to release a vehicle without full payment. It saves me every time because of the policies we have in place." Mr Albury said realtors had also informed him there is "more reality" now in western New Providence's real estate market after FTX had inflated prices with its $256m buying spree.
Meanwhile, Franklyn Butler, Cable Bahamas' president and chief executive, described the BISX-listed communications provider's inclusion in the creditor matrix as "a non-issue" and suggested that, up to December, it may have owed FTX monies rather than the other way around.
"When we looked at in December, we owed them. They didn't owe us; they had a credit balance with us," he revealed. "In fact, we only think it's an ongoing issue post-January. It's a non-issue, even with January."
Francisco de Cardenas, Bahamas Waste's managing director, also told this newspaper that any sums owed to his company by FTX were miniscule. "I would say right now that it's insignificant," he said. "I didn't even know we were doing any business with them. Maybe we were servicing the homes in Albany; I don't recall. If I find out anything different I'll let you know."
Mr Ray's team, in legal filings last night, acknowledged that the creditor list released on Wednesday night may not be fully accurate. It added that the names were obtained from FTX's books and records, and were released to notify "as many stakeholders and potential stakeholders as possible".
"The matrix is intended to be very broad for service purposes, and includes parties who may appear in the debtors' books and records for any number of reasons. As a result, inclusion of a name on the matrix does not necessarily indicate that the party is a creditor of any of the debtors," they added.
One major issue to be resolved is whether Bahamian companies and individuals owed money by FTX are creditors of FTX Digital Markets, which is under provisional liquidation before the Bahamian Supreme Court and ran the crypto exchange's business from this nation, or of the 134 entities under Chapter 11 bankruptcy protection in Delaware.
And another matter that the courts, possibly in both jurisdictions, will have to resolve is whether recovered assets are trust assets - meaning they were being held on behalf of, and belong to, FTX clients - or company assets owned by the crypto exchange and thus due to creditors. This newspaper understands that the Bahamian provisional liquidators will file for Supreme Court recognition of the co-operation agreement with Mr Ray shortly.
Simon Wilson, the Ministry of Finance's financial secretary, yesterday said he has "no idea" how much FTX owes the Government in outstanding taxes even though multiple ministries including his own, the Ministry of Works and Utilities, the Prime Minister's Office and local government were all included in the creditor matrix.
FTX's business would have been zero-rated for VAT purposes, so any outstanding taxes would likely to relate to the 10 percent levy on its $256m real estate purchases ($25.6m) and real property taxes. Also among the creditors named was Clement Maynard & Company, the Bahamian law firm of Allyson Maynard-Gibson KC, the former attorney general, who was FTX's local legal representative, plus Deltec Bank & Trust, which held 17 accounts linked to the crypto exchange.
A broad cross-section of the Bahamian economy was represented. Among the companies named was A+ Pest Control, whose owner/operator said it never did any work for the failed multi-billion dollar crypto exchange. Julian Robinson told Tribune Business that while he had received a letter from the Bahamian provisional liquidators asking for invoices if FTX owes his company money, that he never did any business with it and this has to be a mistake.
"I got a letter from them, but we never did any services for them. I don't know how we got on their list. But maybe they could clarify on some property we may have done that was done for an employee of FTX, but not for FTX. That may help us to understand how this all came about," he said.
"The joint provisional liquidators keep asking me to send in my invoices, but I don't have anything in my records that indicates that I did any work for FTX, so I will leave that as is." Auto repair shops, such as Automated Services on Pyfrom Road, and Battery and Tyre Specialists, were also included in the creditor list.
A Bahamas Battery and Tyre representative said: "It was a very small amount, but they paid us off in full. It was probably around $1,000. It wasn't much. We sold tires and batteries to a few of their vehicles." Other corporate names included Bahamas Airport Advertising, which previously handled display advertising at Lynden Pindling International Airport (LPIA), Bahamas Environmental Group and Dowdeswell Sreet-based Bahamas Asset Tracking Ltd.
Nkosi Symonette, owner/operator of Sign Island, said that while not owed monies by FTX her company did work for the failed crypto exchange in the past. "They were not a huge contributor. It was nothing major at all. A few t-shirts here, an installation. They were kind of consistent but nothing huge," she added.
Even Eleuthera-based companies made the creditors' list in the shape of Rainbow Bay-based BJ's Transfer and Storage. Caribbean Landscape, Commonwealth Enterprises, Cable Beach-based Design Strong Studios, Elite Safety and Fire Protection, Falcon Security Company, Fidelity Bank (Bahamas), the Glinton, Sweeting & O'Brien law firm, Hardins Security, Long Watch Security Firm & Consultants, Pharma Choice, Pam's Plants, Ports International and Platinum Pineapple were also shown as having dealt with FTX.