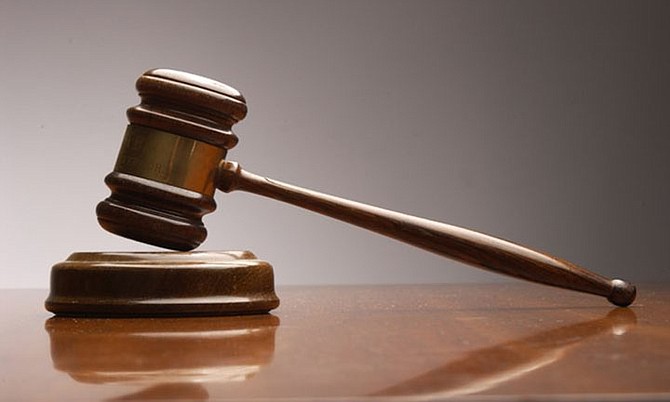 By NEIL HARTNELL
Tribune Business Editor
nhartnell@tribunemedia.net
The Appeal Court's president yesterday slammed the five-year delay in issuing a verdict on a $115,489 pension theft dispute as "an embarrassment to the administration of justice in this country".
Sir Michael Barnett, while upholding the original ruling by Justice Petra Hanna-Adderley, described the wait for her judgment as "horrendous". He added that the judge's "explanation or excuse" - blaming the delay on disruption related to Hurricane Dorian, COVID-19 and renovation work at Freeport's Garnet Levarity Justice Centre - "cannot possibly justify a delay of five years".
Fidelity Bank (Bahamas), the BISX-listed commercial lender, had sought for the second time to strike out the claim against it by Geltex Trading Corporation, owner of Freeport's Ocean Reef Yacht Club & Resort, on the basis that the case was "scandalous, frivolous and/or vexatious", an "abuse of the court process", and created no reasonable course of action against it.
Sir Michael, who has been a frequent critic of lengthy waits for Supreme Court verdicts, wrote: "The strike out summons of March 24, 2016, was heard on June 27, 2017. I pause to observe that, astonishingly, the ruling on that summons was not delivered until March 22, 2022. This delay of almost five years is horrendous. It is an embarrassment to the administration of justice in this country."
He added that "the explanation or excuse given by the judge" in her ruling was that "regrettably, the extensive renovation to the Garnet Levarity Justice Centre during most of 2019, [and] the disruption caused by Hurricane Dorian and the COVID-19 pandemic are events which greatly interfered with the court's writing schedule".
Sir Michael, though, did not buy this. "With respect, the explanation proffered cannot possibly justify a delay of five years," he asserted, seemingly sticking to the concept that justice delayed is justice denied. The Ocean Reef's owner first initiated legal action against Fidelity Bank (Bahamas) some seven-and-a-half years ago, on May 13, 2015, in relation to the alleged theft of monies supposed to deposited for the benefit of its employees' pensions.
It claimed that a former employee in its accounts department, Daviea Armbrister-Carroll, between October 2009 and June 2014 stole some 66 cheques and 15 CIBC FirstCaribbean International banker's drafts that were supposed to be deposited at Fidelity Bank (Bahamas) as pension fund contributions by instead diverting them to her personal account with the latter.
The cheques and banker's drafts were worth $88,754 and $26,735, respectively, making for a total $115,489. Ocean Reef's owner alleged that Fidelity Bank (Bahamas) had "converted the said cheques and banker's drafts to their own use and wrongfully deprived the plaintiff of the same" thereby causing it damage.
The BISX-listed bank responded on June 1, 2015, by using the same tactics that were ultimately the subject of Justice Hanna-Adderley's ruling by seeking to have the claim struck out. However, just over two months later it was granted permission to withdraw the strike-out bid and it filed a defence on August 21, 2015.
Fidelity Bank (Bahamas) alleged that, under the Bills of Exchange Act, it had not dealt with Ocean Reef's monies because the cheques and banker's drafts had been rendered "nullities" by Ms Armbrister-Carroll's alterations and thus "ceased to be valid". It added that it had received the funds "in good faith and without negligence", and accused the resort of the latter by arguing that it had failed to safeguard itself against the pension contributions' potential theft.
Full trial of the case, originally scheduled for March 7-8, 2016, was rescheduled for June 20-21 that same year, and Fidelity Bank (Bahamas) was ordered to comply with all case management directions by March 25, 2016. However, just one day before that deadline, the bank filed its second strike-out bid on much the same terms as the first one.
Justice Hanna-Adderley declined to dismiss Ocean Reef's case on the basis that it had made out issues that needed to go to a full trial. On this point, at least, she was backed by Sir Michael and his fellow appeal judges in a unanimous verdict, with the Court of Appeal finding that her decision "cannot be faulted".
"In my judgment, rather than filing this appeal, it would have been a far better use of judicial time to have had the trial proceed as scheduled and complete the matter," Sir Michael wrote. "It is not without significance that, on the same day that it applied to strike out Geltex's claim, Fidelity issued a notice to adduce documents at the trial. This step by Fidelity is consistent with the judge's view that evidence was necessary to determine the issues raised in the pleadings....
"In this case, Fidelity requires the production of the cheques and bank draft to prove that they were materially altered..... This, in our judgment, cannot form the basis of a strike out application. Accordingly, the judge's decision to exercise her discretion to dismiss the strike out application made after the trial date had been fixed is not plainly wrong."