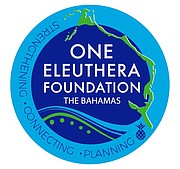 By Keyron Smith
of One Eleuthera Foundation
DO Bahamians really give back like they should? As simple as this question sounds, it's more nuanced than we think. In my line of work, there are a lot of conversations about philanthropic giving in The Bahamas, and recently, I heard the sentiment again that "Bahamians don't give back as they should". It got me thinking about invoking a discussion around how we drive more local giving in The Bahamas.
In many ways, Bahamians give, and give generously. We have an undocumented history of giving our time, talent, and treasure to social and political movements in the country and providing support to causes like scholarships for education, sports, and various forms of community development.
However, I have realised that culturally Bahamians tend to "give back" in traditional and informal ways like supporting their churches, family and friends, organisations like fraternities and sororities, and by supporting local community fundraising events like cookouts and health walks.
Sometimes, we negate these aspects of giving, but they are indeed forms of philanthropic giving. However, it is my belief that more education and advocacy is needed to encourage more local giving and support a wider range of local non-profits committed to providing help, hope and significant impact within our neighbourhoods, communities and country.
The real question is how do we stimulate a more expansive culture of giving in The Bahamas that can support a more extensive base of community development work at a scale that can generate longer-term social impact?
I am thinking broadly about the areas in our society that enhance well-being and social development.
For example, our educational system needs more after school learning programmes to help our youth succeed.
Our school buildings and classrooms need repairs and additional teaching resources to improve learning outcomes.
We need more social and athletic programmes to provide support and a safety net for at-risk youth to thrive and avoid the negative consequences of illegal or unproductive behaviour.
Our universities and educational institutions need more resources to provide top-quality tertiary education and vocational training.
Non-profit community development programmes can provide an opportunity to drive these areas of national development, but they require more financial and technical support.
Many Bahamian third-sector organisations lag in local philanthropic support.
In a report measuring the impact of civil society groups across The Bahamas, led by the One Eleuthera Foundation (OEF), the Organisation for Responsible Governance (ORG) and Civil Society Bahamas in partnership with Intel Cay, 3 out of 4 organisations surveyed confirmed fundraising as one of the three most critical capacity building needs of their organisation.
There is indeed a third sector funding gap. It will require creative strategies that can strengthen the local giving culture but also identify and maximise untapped opportunities within other sectors.
With millions of visitors coming to our shores and a strong investment environment, I ask myself, how can we employ incentives that bring local non-profit impact and needs to the attention of potential cross-border donors and successful business entities operating in The Bahamas.
How can we use legal incentives to establish a robust social investment programme in this space?
What does it take to elevate the importance of corporate social responsibility and engage local and foreign businesses to prioritise giving back in meaningful ways to communities where they are based and serve?
Countries with a strong culture of giving tend to provide various incentives. For example, in the United States, the tax code supports giving. Americans that donate to charitable organisations receive reductions in their taxable income and the chance to make an impact through their donations.
In her recent report, "A portrait of affluent giving in the Caribbean: Experiences, barriers, and the future of philanthropy," Dr Sharilyn Hale highlights that many affluent persons giving in the Caribbean do not give exclusively because of tax incentives; it has more to do with their core values.
However, the report also stresses that increased legal and external incentives could stimulate even more giving in our region where there are minimal tax incentives to encourage this act. I'm not proposing that tax incentives are the sole answer and while our tax system is very different, the sector should consider proposing ways we can partner with the government to implement similar systems and strategies to help drive local giving and support organisations invested in community development.
When considering incentives, we should realise that there are many untapped possibilities still to be explored.
To improve outcomes, local non-profit organisations must also be more strategic in approaching givers.
By deepening our appreciation for the art and science of fundraising and applying it more to our local context, we can increase our odds of finding and engaging the right donors.
One helpful strategy is to focus on (PAC), which requires considering a donor's propensity, affinity, and capability to give. An organisation must assess how likely a donor would give and at what level.
We must be intentional about finding those whose passions and interests align with our organisation's unique mission.
Understanding the capacity that diverse local givers can provide in support of a mission or cause is important too.
Only some Bahamian donors can give on a large scale but the generosity and impact of many people giving less but giving consistently should not be underestimated.
While there are many untapped possibilities, we do have some strong indicators about building a more comprehensive culture of giving based on global philanthropy trends.
We have a powerful opportunity to increase the incentives for giving that can bring donors to the table locally and internationally to help support national development across The Bahamas.
Importantly, these opportunities also require local nonprofit organisations to be ready by ensuring that they have solid governance, proper financial and impact reporting, and the organisational structure in place to promote confidence among all types of donors. Bahamian third-sector organisations must also find new and creative ways to match their missions to the realities and cultural context of Bahamian generosity if we are to strengthen the culture of giving in The Bahamas now and into the future.
• Keyron Smith is the chief operations officer at One Eleuthera. Established in 2012, the One Eleuthera Foundation (OEF) is a non-profit organisation located in Rock Sound, Eleuthera. For more information, visit www.oneeleuthera.org or email info@oneeleuthera. org. The Centre for Training and Innovation (CTI) is the first and only postsecondary, non-profit education and training institution and social enterprise on Eleuthera. CTI operates a student training campus in Rock Sound, Eleuthera, with a 16-room training hotel, restaurant and farm. For more information about CTI's programmes, email: info@oneeleuthera.org.