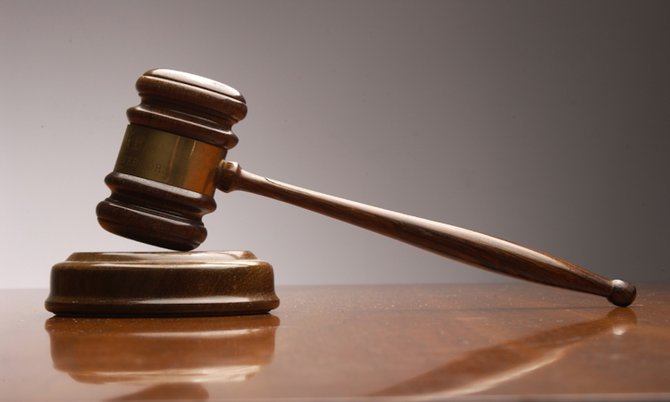 By FARRAH JOHNSON
Tribune Staff Reporter
fjohnson@tribunemedia.net
A MAN who claimed he violated the curfew because he was trying to get a part to fix a Mac computer was fined $350.
Police arrested Akil Demeritte, 26, after they found him near the intersection connecting Baillou Hill Road and Carmichael Road around 10.15pm on August 20.
He pleaded guilty to violating the curfew during a hearing before Deputy Chief Magistrate Andrew Forbes on Tuesday and was fined $350 or one month at the Bahamas Department of Correctional Services.
The court heard officers stationed at a checkpoint in the area, observed a white Chevrolet Malibu travelling south on Carmichael Road. Officers questioned the lone male occupant who identified himself as Akil Demeritte. He told officers he was aware of the curfew, but had left his home to collect a part for a Mac computer.
When given an opportunity to speak, Demeritte told the magistrate he stopped somewhere on his way home from work. He said somebody asked him to help them fix their computer. Demeritte claimed the person's device was missing a part, so he decided to "turn around and try to go somewhere to get it".
In response, Magistrate Forbes told the defendant he could not choose which laws to abide by. As a result, he accepted Demeritte's guilty plea and fined him.
Meanwhile, Ted Stevens, 53, and Jarrad Dupuch, 26, were charged after officers found them on East Street around 10.38pm on August 17.
The court heard that officers observed a black car with two male occupants. When they beckoned for the car to stop and questioned Stevens, he told them he had just picked up a friend from Potter's Cay dock. Both men were arrested and the prosecution said in interview, they both admitted to the offence but gave no "reasonable reason".
During the hearing, both defendants pleaded guilty. When given an opportunity to speak, Dupuch told the magistrate he only violated the curfew because he was trying to get diapers and food for his baby. He claimed while he was walking home with the items, Stevens drove past so he hiked a ride with him.
Still, the prosecutor said Dupuch did not give the officer that explanation when they questioned him. He also said the officers did not mention seeing any of the said items in the vehicle.
As a result, Magistrate Forbes fined Dupuch $350 or one month behind bars. In sentencing Stevens, the magistrate noted how he had been fined $500 for breaking the curfew in April. As a result, he told Stevens the penalty increased and fined him $700 or two months in prison.