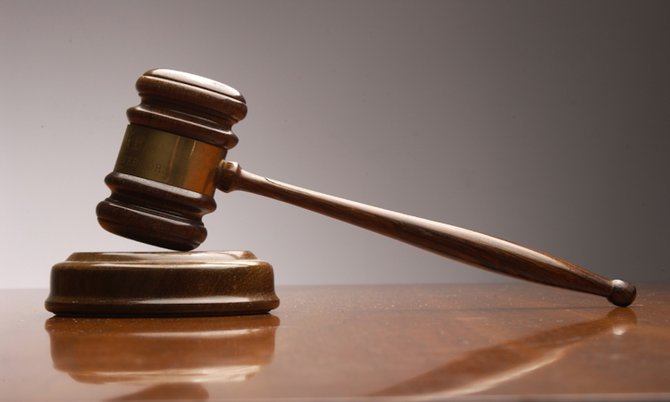 By Farrah Johnson
fjohnson@tribunemedia.net
A Jamaican woman who ran an illegal hair supply store which she advertised on social media was fined $1,800 yesterday.
Samantha Morris, 23, appeared before Chief Magistrate Joyann Ferguson-Pratt charged with engaging in gainful occupation after she was accused of operating a business in Tropical Gardens on February 13. The prosecution argued Morris was working in the country without leave to do so by an immigration officer.
The court heard immigration officers, acting on information, contacted Extreme Beauty Collection, whose proprietor was suspected to be a Jamaican national who did not have permission to work in the country.
Immigration officer Avia Beckford said Morris was advertising hair products on social media. She said officers from the department then contacted the defendant and made an appointment to purchase some of the said goods. After placing the order, two female officers dressed in plain clothing proceeded to a condo in Tropical Gardens where they exchanged marked bills for the hair products they purchased. They then left the establishment and another set of officers entered the building and identified themselves as immigration officers. They then asked the defendant for her passport and accompanied her to a room to retrieve the documents.
The court was told the room was filled with packaged hair, which Morris denied being the owner of. She was subsequently cautioned and taken to the Carmichael Road Detention Centre for further investigation. While there, it was revealed that the cell phone number posted on the social media advertisements belonged to Morris. As a result, she was further cautioned and informed that she was being arrested. The officers also confiscated the marked bills they used to purchase the hair bundles.
During the hearing, Morris pleaded guilty. In his plea in mitigation, her attorney, Dion Smith, told the magistrate his client had no pending matters or previous convictions. He also noted how Morris had expressed remorse for her actions from the outset and said she had already purchased a plane ticket to return to Jamaica on September 25.
In response, Magistrate Ferguson-Pratt said there could be no endorsement for Morris coming to The Bahamas and engaging in work without the proper authority from the Director of Immigration. She also said while she was aware of the harsh times in Jamaica that may have motivated the defendant to take a chance, this did not excuse her actions.
Stating Morris could not break rules without being prepared to face the consequences, Magistrate Ferguson-Pratt said she wanted to send a clear message so the public could understand that non-Bahamians could not come to the Bahamas and benefit from employment through illegal means while "homegrown" residents have no employment opportunities.
She subsequently fined Morris $1,800 or six months behind bars. She also ordered the defendant to visit the immigration office at the Lynden Pindling International Airport to verify her departure on September 25.