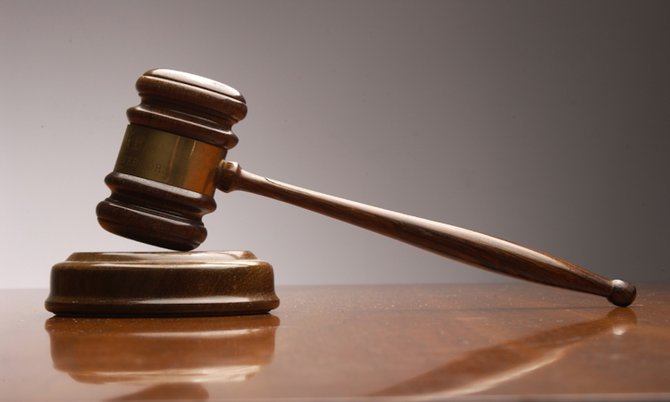 By Farrah Johnson
fjohnson@tribunemedia.net
A man was fined $1,500 and placed on probation for two years yesterday for stealing a water tank from a community park last week.
His co-accused, who denied committing the same offence, was denied bail ahead of her trial.
Police arrested Kevin Cooper, 45, and Celia Lynes, 34, after an employee of the Edmund Spencer Moxey Youth and Community Centre accused the pair of stealing a 250-gallon storage tank from the property on September 11.
The court heard that around 6.45am that day, the employee observed a burgundy coloured Passo with a male and female passenger driving on the park. She told officers she saw both defendants leave the vehicle and head to the western side of the centre where they stole the water tank before strapping it to the top of their vehicle and driving off.
Acting on information, officers on mobile patrol in the Grove area stopped a vehicle fitting the description of the complainant's account. They beckoned for the car to stop and ordered the occupants to get out. Cooper and Lynes were subsequently cautioned and arrested. In an interview with police at the Grove police station, Cooper said he stole the tank because he wanted to make some type of trap, while Lynes denied the offence.
During the hearing, Cooper pleaded guilty. After accepting his plea, Magistrate Samuel McKinney fined him $1,500 or nine months at the Bahamas Department of Correctional Services. He also placed Cooper on two years' probation and warned him if he returned to court for a similar offence within that time frame, he would be sentenced to one year in prison.
Because Lynes denied stealing the utility tank, her matter was adjourned to November 6 for trial.
Due to the nature of the offence, she was denied bail and remanded to prison until that time.
She has a right to apply to the Supreme Court for bail.