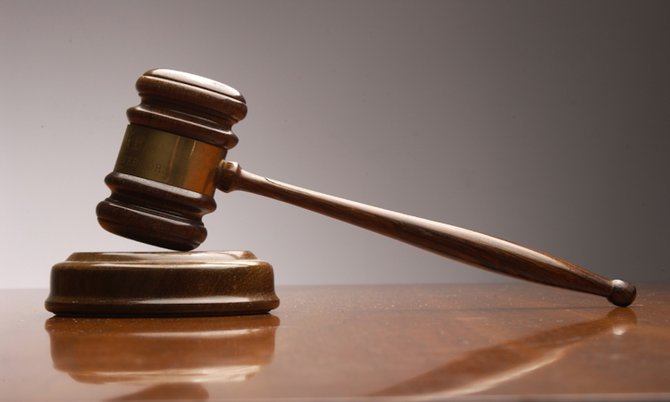 By NEIL HARTNELL
Tribune Business Editor
nhartnell@tribunemedia.net
A Harbour Island developer and his former project manager have this week settled their $1m legal dispute in the California courts, Tribune Business can reveal.
Documents obtained by this newspaper reveal that Michael Wiener, 4M Harbour Island's principal, and Bernard Ross, his ex-project manager who has a history of convictions and run-ins with US law enforcement, resolved their dispute on August 31 via a "guaranty" that will ensure each side fulfills their respective obligations.
Details of the settlement, which is to be completed by April 30, 2021, were kept confidential and not disclosed in the court documents. The deal, which was approved by US district judge Gary Klausner on Wednesday, thus brings to an end a very public legal battle that had the potential to damage Mr Wiener's Briland Residences and Marina project.
The settlement was unveiled just one day after the same judge slammed as "gratuitous" an affidavit sworn by Mr Ross, which alleged that a Bahamian MP's brother was promised $100,000 "for local influence" in helping to secure the necessary government permits for Mr Wiener's project, and struck it from the court records.
That claim had already been denied by Michael Johnson, brother of Stephen "Hank" Johnson, the central and south Eleuthera MP, who argued that the allegations made against him were part of a ploy by Bernard Ross, the former 4M Harbour Island project manager, to "impugn my integrity and that of the development" in a bid to force Mr Wiener into paying him off.
The settlement was also agreed in the same week that Tribune Business revealed how Michael Johnson had played a key role in resolving a $400,000 tax dispute that 4M Harbour Island had with the Bahamian government, helping to settle the matter when all efforts over the previous six to eight months had failed.
However, the settlement - and striking of Mr Ross' affidavit - also undercut efforts by Harbour Island opponents of Mr Wiener's project to obtain a California court order forcing the 4M principal to provide deposition evidence that could aid their Judicial Review challenge to the development's permits.
For Br-Island Responsible Development Association (BIRD), whose second Judicial Review challenge began before the Bahamian Supreme Court in late July 2020, had used Mr Ross' affidavit as the basis of its application for the court order.
The dispute between Mr Ross and Mr Wiener was triggered when the latter allegedly refused to pay the outstanding $1m remaining on the settlement agreement that secured the ex-convict's departure from the Harbour Island project.
The pair agreed a $2.3m deal, with Mr Wiener paying Mr Ross and his wife, Holly, the first $1.319m installment, after their differences over the development's management became impossible to reconcile. However, the 4M principal halted payment of the remaining $1m on the basis that his former project manager had created more issues and damages than first realised.