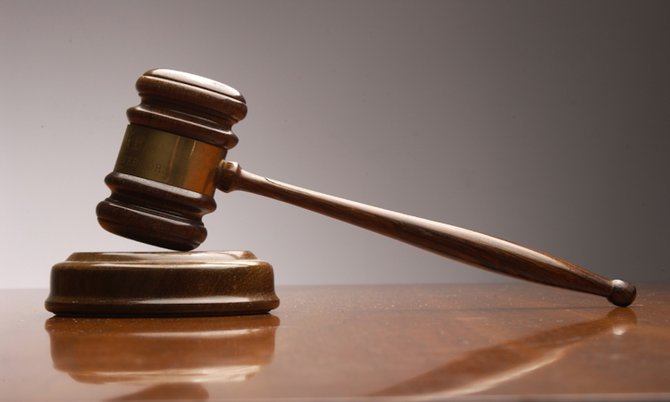 By FARRAH JOHNSON
Tribune Staff Reporter
fjohnson@tribunemedia.net
A 33-year-old man who claimed he smoked marijuana to help him breathe better was yesterday sentenced to six months in prison.
Darius Burnside was charged with dangerous drug possession after police found a marijuana joint in his pants' pocket on October 19.
The court was told that officers found the silver coloured foil wrap while they were searching Burnside at Fox Hill police station. The prosecution also said officers found a knife with a six-inch blade attached to the defendant's waistband during their search.
During his arraignment before Senior Magistrate Derence Rolle-Davis yesterday, Burnside was also charged with unlawfully carrying arms.
He pleaded guilty to both offences.
The court heard officers arrested Burnside near Grants Street around 9.55am on the day in question.
The prosecution said the defendant matched the description of a man who was wanted for assault with a deadly weapon. As a result, officers approached the defendant and arrested him. He was then taken to the Fox Hill police station. When he was searched there, officers found a silver and black handle knife attached to his waistband. They also found one silver foil wrap containing a gram of suspected marijuana in one of his pants' pockets. When he was questioned by officers, Burnside said the marijuana was his. He also claimed he carried the knife with him for "work purposes".
When given an opportunity to speak during the hearing, Burnside told the magistrate he worked as a car repairman. He said in addition to using the knife for work, he would carry it with him for "protection" when he "walked home in the night". Burnside also said he had been in an accident involving "rusty iron on a boat trailer" and as a result, had developed respiratory issues. He claimed he "had to smoke marijuana" because it helped him breathe properly since his chest and throat "clogged" frequently.
In response, Magistrate Rolle-Davis told the defendant his explanation defied logic since smoking would kill a person if they couldn't breathe. He told Burnside if he put something foreign in his nostrils it would not help him breathe better. He also noted the defendant had been convicted with the same offence three times in the past. Magistrate Rolle-Davis said it appeared as if Burnside's previous punishments did nothing to deter his behaviour. As a result, he sentenced the defendant to six months at the Bahamas Department of Correctional Services. He also fined him $50 for unlawfully carrying arms.
Magistrate Rolle-Davis said if the defendant failed to pay the fine, he would spend an additional ten days in custody.
Yesterday, another man appeared before Magistrate Rolle-Davis for a drug related offence.
Trevor Bethel, 25, was charged with marijuana possession with the intent to supply, after officers saw him throw $120 worth of Indian hemp out of a window on October 20.
The court was told that around 3.20am on the morning in question, officers, acting on information, proceeded to a two-story yellow stone structure. Upon their arrival, they saw Bethel fling a plastic bag out of a window from the second floor. Officers then proceeded to the area where the bag was thrown and examined it. When they did, they discovered that it contained 16 silver foil wraps all containing a quantity of suspected marijuana. Bethel was subsequently arrested. In an interview with officers at the Drug Enforcement Unit, the defendant said he was in the area where the drugs were found, but denied being the owner of them.
During the hearing, Bethel was represented by attorney Jomo Campbell. He told the magistrate his client was a father of two who was gainfully employed before the pandemic. Mr Campbell said because things were slow, Bethel decided to take a chance by selling drugs to see if he could make some money. Still, he said, his client has come to the realisation that the drug business was not for him.
As a result, after accepting the defendant's guilty plea, Magistrate Rolle-Davis fined him $1,000. He warned him if he failed to pay the fine, he would spend three months behind bars.