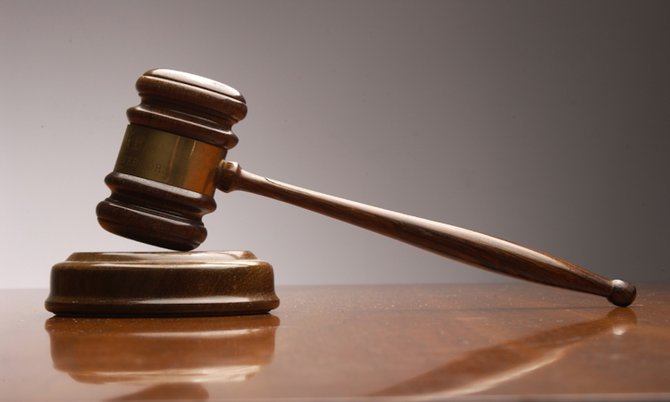 By FARRAH JOHNSON
Tribune Staff Reporter
fjohnson@tribunemedia.net
TWO brothers who broke into a man's house and stole $100 worth of electronics were yesterday sentenced to three months in prison.
Shavano Thompson, 20, and Takeil Thompson, 19, appeared before Deputy Chief Magistrate Andrew Forbes each charged with housebreaking and stealing.
The prosecution said the brothers broke and entered into a Carib Road residence to steal two portable speakers worth $104.94 on July 12.
The court heard the owner of the house told police some unknown persons had broken into his residence around 10.45am on the morning in question. He said the culprits stole two of his speakers at the time of the incident. According to the prosecution, on October 15, police, acting on information, arrested both defendants. They were then transported to the Wulff Road police station where they were interviewed by officers. When questioned, Takeil admitted to the offences while Shavano denied all the allegations made against him.
The court heard the officers made further inquiries into the matter with Takeil and he was able to point out the black portable speaker he had stolen from the complainant. Shavano was then interviewed again. This time, he admitted breaking into the house and stealing a speaker. He told officers he could not recover the stolen device because he lost it a few months ago. The brothers were subsequently cautioned and charged.
During the hearing, Magistrate Forbes asked the two young men "what possessed" them to break into someone's home. In response, Shavano told him he only committed the crime because his "mind was not percolating".
Still, Magistrate Forbes told them their minds had to be working since they left their home to break into another person's own, which showed that they made a conscious decision.
He said he found their thought process "troubling" because they were not sure whether someone was in the house when they decided to break and enter it. As a result, he told the brothers he hoped this particular instance would be their "last attempt of lawlessness" and sentenced them to three months at the Bahamas Department of Correctional Services.