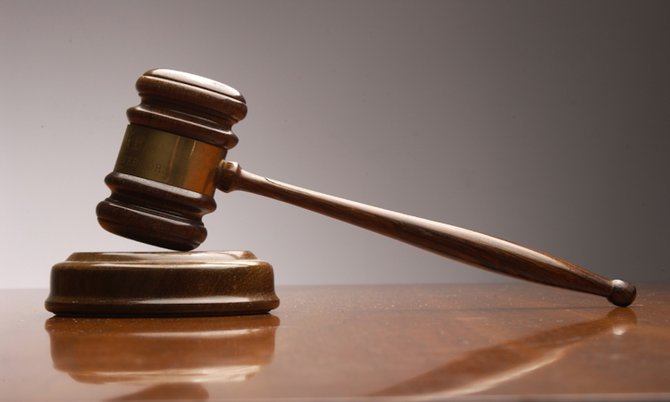 By FARRAH JOHNSON
Tribune Staff Reporter
fjohnson@tribunemedia.net
A 47-year-old man was fined $45,000 when he was found with 46 pounds of marijuana last week.
Police arrested Trevor Munroe after they found two crocus sacks filled with Indian hemp in his vehicle on October 9.
The court was told that officers, acting on information around 12.30pm on the day in question, went to a residence off Bacardi Road. Upon their arrival, officers searched a silver coloured Nissan Note parked in the yard. During their investigation, they discovered the two sacks, each filled with a quantity of suspected marijuana. Munroe was subsequently arrested and taken to the Drug Enforcement Unit. In an interview with police there, he admitted to the offence.
During the hearing before Deputy Chief Magistrate Andrew Forbes, Munroe pleaded guilty. The defendant was represented by attorney Ian Cargill, who told the magistrate his client had no previous convictions or pending matters. He also said that that day, Munroe was doing construction work and went to use the bathroom in some bushes. Mr Cargill said while there, Kelly found the two bags of marijuana which he then put in his car. He said a short time later, Kelly was searched by police.
In response, Magistrate Forbes said he found it "amazing'' when he heard stories of how people randomly found drugs and made the decision to place it in their cars or homes. He said if he were inclined to believe those kinds of explanations, it would suggest that people were taking things that did not belong to them.
He said he found that fact "incredulous", as the people who removed the items that did not belong to them would eventually get caught by the police or by the persons who had hidden the contraband in the first place.
He accepted Munroe's guilty plea and fined him $45,000 or 15 months at the Bahamas Department of Correctional Services.