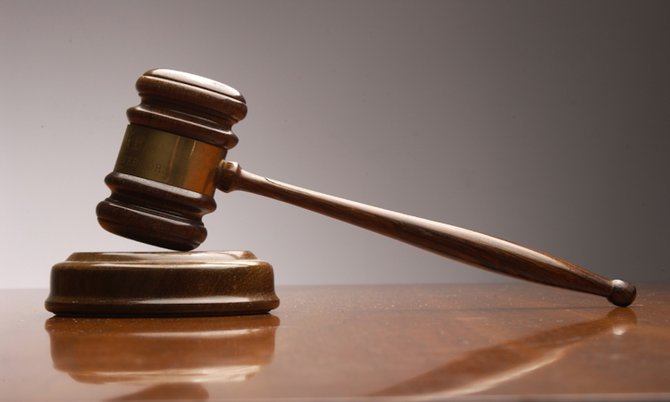 By FARRAH JOHNSON
Tribune Staff Reporter
fjohnson@tribunemedia.net
A MAGISTRATE yesterday discharged a group of men who were accused of violating the emergency orders by failing to practice social distancing.
Police arrested Garth Munroe, 60, Collin Stubbs, 48, Sheldon Johnson, 47, Herve Pierre, 36, Craig Cash, 31, Steven Michel, 24, Tony Bowe, 26, and Dion Grey, 26, after they were found congregating in a yard in the Carmichael area around 3.20pm on August 14.
All of the men pleaded guilty to violating the curfew during a hearing before Deputy Chief Magistrate Andrew Forbes yesterday.
The court was told that officers were on mobile patrol in the Pacific Court area when they saw a group of men gathered in a yard. The prosecution said the gathering violated the amendments that were made to the emergency orders on August 6. This prompted officers to approach the men and ask them why they were outside congregating. The court was told none of the defendants could give the officers a satisfactory explanation for their actions. As a result, they were all arrested and charged with the offence.
During the hearing, the men were represented by attorney Keith Bell. He told the magistrate all of his clients resided in the Carmichael area or frequented the vicinity quite often. He also noted the emergency orders called for people who did not belong to the same household to practice physical distancing. He argued that although the defendants pleaded guilty in court, they all had on face masks and were maintaining their social distance at the time of their arrest. Mr Bell also said the property the men were gathered on was enclosed and claimed police summoned Munroe out of the house in the yard to open the gate so they could approach the rest of the defendants.
After listening to Mr Bell's plea in mitigation, Magistrate Forbes told the defendants the fact that they did not live in the same households meant they were jeopardising their own health, as well as the health of others with whom they came into contact. He said while he understood their desire to socialise, they have to "appreciate the deadly nature of the virus". With that in mind, he told the defendants they should avoid taking unnecessary risks. As a result, he discharged the eight men with a warning.