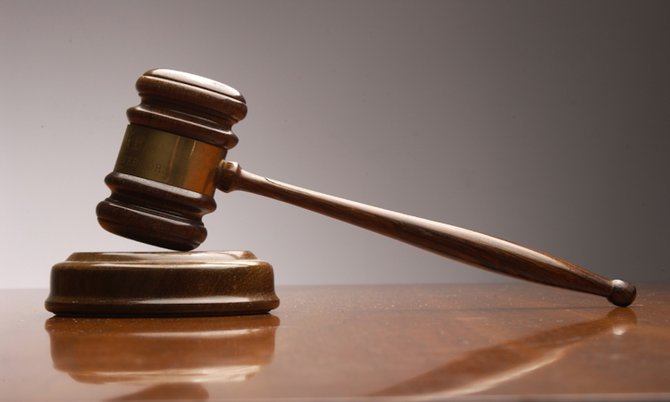 By FARRAH JOHNSON
Tribune Staff Reporter
fjohnson@tribunemedia.net
A TEENAGER who was found with marijuana cookies and batter was yesterday placed on a year's probation and ordered to attend drug counselling classes.
Police arrested Basanique Darling, 19, after they found nine grams of Indian hemp along with a quantity of cookies and cookie dough containing one pound and four ounces of marijuana in her car on October 8.
She pleaded guilty to one count of simple possession during a hearing before Deputy Chief Magistrate Andrew Forbes yesterday.
The court was told that officers were on mobile patrol near West Avenue around 3pm when they saw Darling riding in a Honda Civic. The prosecution said when the defendant noticed the officers she began acting suspiciously. As a result, officers beckoned for the vehicle to stop and ordered Darling to get out of the car. When she did, they informed her that she would be searched for dangerous drugs and firearms. During their search, they found a loose quantity of marijuana in a red towel underneath the front passenger seat. Officers also found marijuana cookies and cookie dough in the backseat of the defendant's vehicle.
After accepting Darling's guilty plea, Magistrate Forbes told her the maximum penalty for simple possession was a $150,000 fine or five years in prison. He told the defendant making weed cookies was illegal and urged her to make "more practical decisions" in the future. As a result, he placed Darling on probation for 12 months and ordered her to attend drug counselling classes at the Department of Social Services. He warned her if she failed to do so, she would be convicted of the offence and sentenced to three months in prison.
Yesterday, several other people appeared before Magistrate Forbes for drug related offences.
Basil Gibbs, 25, was arrested after officers found one ounce of Indian hemp on him on October 9.
The court was told that officers were on mobile patrol near Mildred Avenue when they saw Gibbs walk towards a bushy area where he picked up a silver coloured object from the ground. When the officers approached and searched the defendant, they found the marijuana joint they originally saw him with, as well as two clear plastic bags containing 26 more silver foil wraps. Gibbs was subsequently arrested. In an interview with police at the Drug Enforcement Unit, he said he had lost his job and had bought the marijuana to smoke on his birthday.
When given an opportunity to speak, Gibbs told the magistrate he only bought the marijuana because it was his birthday and he wanted to have enough drugs to last him during the lockdown. After pleading guilty to two counts of marijuana possession, he was ordered to attend drug counselling classes for 12 months. If he doesn't, he could risk spending three months behind bars.
Yesterday, two brothers were also charged with marijuana possession with intent to supply after officers found 18 grams of Indian hemp in their vehicle on October 8.
Louis Mackey, 34, and Keyvon Mackey, 24, pleaded guilty and were each fined $200 or one month in custody. The prosecution said officers found the drugs in the southeastern portion of the brothers' yard after a K-9 dog led them towards the bumper of a car, which had a white plastic bag in its exhaust pipe. When the officers examined the bag, they discovered six foil wraps that all contained a quantity of marijuana.
Officers arrested Kevin Herious, 43, after they found 20 grams of Indian hemp on him on October 9. The court was told that officers went to an unfurnished structure on Bacardi Road around 12.30pm on the night in question. When they searched it, they found a quantity of marijuana on a wooden table and another loose quantity of the drug on top of a box in the structure. As a result of their discovery, Herious was arrested. In an interview with police at the DEU he admitted the offence. According to the prosecution, the drugs had a combined street value of $100. After pleading guilty to dangerous drug possession, Herious was fined $250 or one month at the Bahamas Department of Correctional Services.