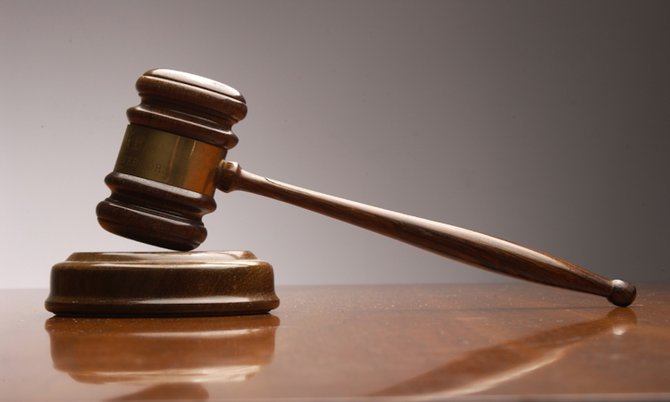 By FARRAH JOHNSON
Tribune Staff Reporter
fjohnson@tribunemedia.net
A magistrate yesterday discharged a man for violating the curfew after he explained that he was homeless.
Police arrested George Brown, 60, after they found him sleeping in Rawson Square around 3.15am on October 10.
The court was told that officers were on mobile patrol on Bay Street when they saw the defendant laying on a bench in the square. When the officers woke Brown up and asked him why he was outdoors during curfew hours, he told them he had no home. As a result, he was arrested. In an interview with police at a nearby station, he admitted the offence.
During the hearing, Brown told the magistrate although he had a place where he could wash his clothes and bathe, he had no fixed address. In view of those circumstances, Magistrate Forbes said he would discharge Brown with a warning. Still, he advised the defendant to remain in the yard of the residence where he was washing his clothes to avoid coming on the public street during curfew hours.
Meanwhile, Elvardo Dean, 19, and his 16-year-old friend were arrested after officers found them on Paradise Island around 3.15pm on Saturday, October 10.
They both pleaded guilty to violating the curfew, but were discharged after they told the magistrate they were unaware of the full weekend lockdown.
During the hearing, Dean and the 16-year-old said they did not know that a 24-hour lockdown had been enforced over the weekend as they still saw cars driving on the road. The pair also claimed they had ventured to Paradise Island to go to a party at a hotel over the bridge. The teens also said they did not have cell phones so they were not aware of the latest amendments to the emergency orders.
In response, Magistrate Forbes told the young men that what was "originally a controllable incident had now become uncontrollable" as people were not paying attention and were violating the guidelines implemented to deter the spread of COVID-19. He told the boys he needed them to be more responsible because far too many Bahamians were engaging in ignorant behaviour. Magistrate Forbes said in this instance, he would not punish the young men, but urged them to comply with the rules and regulations from that point forward.
Yesterday, Bianca Aranha, 42, Michelle Darling, 35, Neketrius Johnson, 37, and Rashad Maynard, 30, were charged after officers found them on Malcolm Road around 12.50am on October 9. All of the defendants denied the allegation and the matter was adjourned to June 14, 2021 for trial. In the meantime, each of the defendants was granted $1,000 bail.