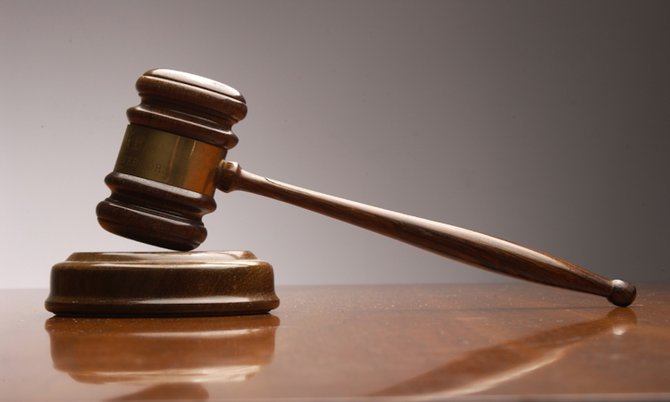 By FARRAH JOHNSON
Tribune Staff Reporter
fjohnson@tribunemedia.net
A 20-year-old woman who punched another woman after they got into an argument about social distancing while riding on a local bus was ordered to compensate the complainant for her injuries.
Logenee Armbrister appeared before Magistrate Samuel McKinney after she was accused of harming Andrea Wilson on October 3.
The court was told that around 1pm that day, Ms Wilson was riding a 16A bus when she saw a male passenger enter and sit next to Armbrister. The prosecution said the defendant then began to curse at the male passenger to Ms Wilson's annoyance. The complainant then told Armbrister to stop using obscenities before asking the driver to let her off the bus. The court was told the defendant followed Ms Wilson out of the vehicle, punched her in the face and tripped her down. After the incident, Ms Wilson filed an official complaint with police. Armbrister was arrested a short time later.
During the hearing Armbrister pleaded guilty. She also told the magistrate she was riding the bus on her way to work on the day the incident took place. She claimed the bus was "filled to capacity" when the male passenger boarded the vehicle. She said when she asked the bus driver how he could allow the man to sit next to her due to the social distancing orders, the other passengers became "irate, called her stupid and told her she needed to get her own car". The defendant claimed Ms Wilson also "jumped up" and told her she was wrong "out of nowhere". She insisted she only retaliated in the heat of the moment.
After listening to her explanation, Magistrate McKinney ordered Armbrister to compensate Ms Wilson $300 and warned her if she didn't, she would spend one month in prison. She was also bound to keep the peace for six months. If she fails to do so, she could risk facing three months behind bars.
Yesterday, a man also appeared before Magistrate McKinney after he was accused of committing a similar offence.
Daren Huings, 25, was arrested after he turned himself in for causing dangerous harm to a man on September 27.
The prosecution said around 2 o'clock that morning, the complainant was found in a pool of blood with lacerations on his head and body. Huings turned himself into the Central Detective Unit two days later for the crime. In an interview with police, he admitted to the offence.
After listening to the prosecution's facts, Magistrate McKinney said he would give the Crown an opportunity to get the victim's medical record to assess the degree of his injuries. He is set to deliver his sentence today.