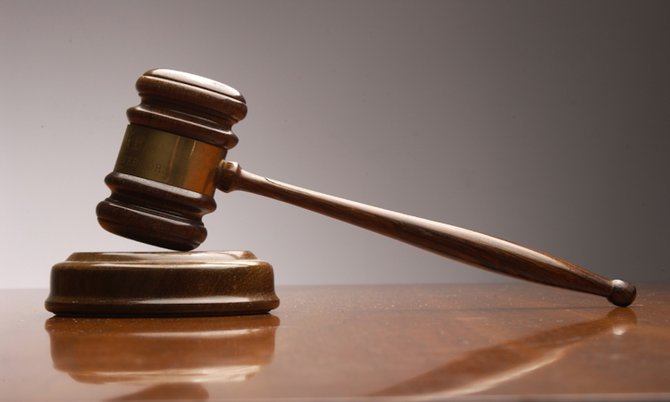 By FARRAH JOHNSON
Tribune Staff Reporter
fjohnson@tribunemedia.net
A MAN who stole a woman's cellphone has been ordered to reimburse her for her missing device.
Zhavargo Rolle, 25, appeared before Senior Magistrate Carolyn Vogt-Evans accused of stealing Judy Taylor's $649 Samsung phone on November 12.
The prosecution said Ms Taylor told police someone had stolen her white and gold cellphone around 3pm that day. The court was told that an eyewitness had also told police they had seen Mr Rolle with the stolen phone. As a result of Ms Taylor's complaint and the witness' statement, the accused was arrested. In an interview with police at the Western police station, he admitted the theft.
During the hearing, Rolle pleaded guilty. He was subsequently ordered to pay Ms Taylor $700 to replace the phone. Magistrate Vogt-Evans told him if he didn't, he would be sentenced to six months behind bars.
Yesterday, another man appeared before Magistrate Vogt-Evans for a similar offence.
Reno Green, 33, was arrested for stealing his ex-girlfriend's iPhone 11 and AirPods on November 12.
The court was told that the woman had told police that her boyfriend had stolen her $960 phone and $280 AirPods from her residence when he was moving out. As a result of her complaint, Green was arrested and taken to the Carmichael Road police station. In an interview there, he denied the offence and claimed that his girlfriend had given him the items.
During the hearing, Mr Green told the magistrate that his former girlfriend had two phones and had given him the iPhone 11. He claimed the complainant had caught him texting another female on the phone so she broke up with him and asked for the phone back.
After listening to his explanation, Magistrate Vogt-Evans discharged the accused with a warning.
"Go and steal no more," she said.
• A 38-year-old man was charged with marijuana possession in the Magistrate's Court yesterday.
Benson Pierre was arrested after officers found $50 worth of Indian Hemp on him on November 13.
The prosecution said officers observed Pierre standing near a wall rolling what appeared to be a homemade cigarette. As a result, they approached the accused and informed him that he would be searched for dangerous drugs and firearms. During their investigation, officers discovered a clear plastic bag with a quantity of suspected marijuana in Pierre's right pants' pocket. He was subsequently arrested and taken to the Southern police station where he admitted to the offence.
During his arraignment before Chief Magistrate Joyann Ferguson-Pratt, Pierre pleaded guilty to a single count of simple possession. He was subsequently fined $350 which he paid the same day.