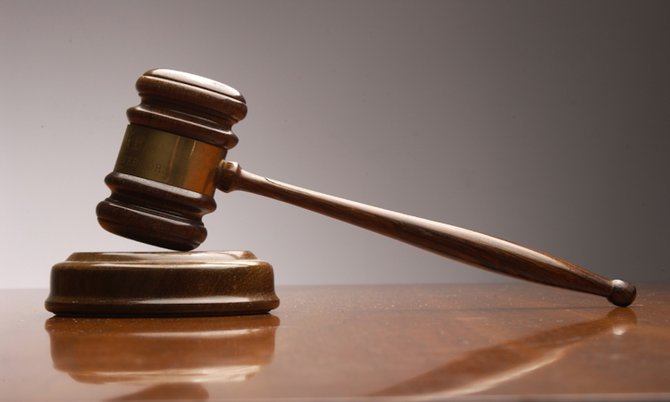 By FARRAH JOHNSON
Tribune Staff Reporter
fjohnson@tribunemedia.net
A 29-year-old man who punched his girlfriend in her face after she refused to unlock her phone was yesterday ordered to pay her $150 compensation.
Police said Lanado Gibson assaulted his girlfriend around 1pm on November 14.
He pleaded guilty during a hearing before Senior Magistrate Carolyn Vogt-Evans.
The court heard Mr Gibson's girlfriend was riding with the defendant in the Soldier Road area when the two of them got into an argument. The prosecution said Gibson punched the woman in her face, choked her and pulled her hair during the altercation. After the incident took place, the woman filed an official complaint with police. Mr Gibson was arrested a short time later. In an interview with officers at the Wulff Road Police Station, he admitted to the offence.
When given an opportunity to speak during the hearing, Mr Gibson told the magistrate the incident happened because his girlfriend refused to unlock her phone. He claimed he had asked her to give him access to her phone for 30 minutes, but she would not comply. The accused said this made him frustrated because he always gave her access to his phone, but whenever he asked to see hers, "she had an issue". Gibson said he hit his girlfriend after she pushed him.
In response, Magistrate Vogt-Evans told the accused she had no tolerance for domestic violence. She also told Gibson he could not resolve matters with his hands. As a result, she ordered him to compensate his girlfriend $150, which he paid the same day. If he had failed to, Mr Gibson would have risked spending 14 days at the Bahamas Department of Correctional Services.