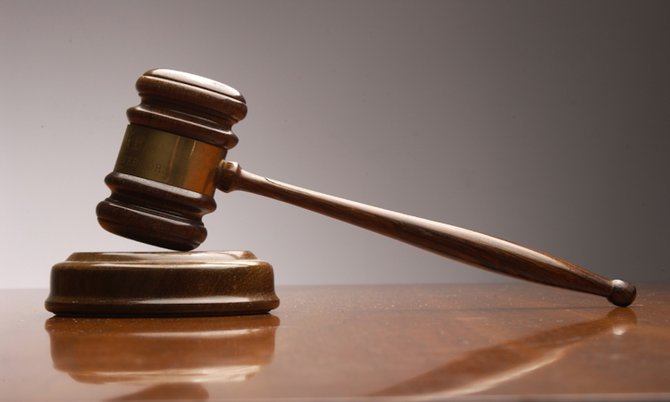 By FARRAH JOHNSON
Tribune Staff Reporter
fjohnson@tribunemedia.net
A 29-year-old man who was found with more than five ounces of drugs was fined $2,150 in the Magistrate's Court yesterday.
Police arrested Kirklyn Saunders after they found 2.18 ounces of Indian Hemp and 3.38 ounces of hashish in his vehicle on November 14.
He pleaded guilty to one count each of simple possession and marijuana possession with the intent to supply during a hearing before Chief Magistrate Joyann Ferguson-Pratt.
He was arraigned alongside Devante Poldor, 24, who was also charged with deceiving a police officer. Poldor denied being in possession of marijuana, but admitted to giving an officer a false name.
The prosecution said around 5pm that day, officers observed the accused riding in a silver coloured Nissan along Wentworth Street in a suspicious manner.
Officers beckoned for the car to stop and ordered Saunders and Poldor to get out of the vehicle. The accused were then informed that they would be searched. During their investigation, officers did not find anything on Saunders or Poldor.
When they searched their vehicle, officers discovered a brown paper bag containing $170 worth of suspected marijuana along with a clear bag containing $1,900 of suspected hashish. The accused were subsequently arrested.
At the time of their arrest, Poldor told officers his name was Rashad Curry; however, when the accused were taken to the Grove Police Station for questioning, investigations revealed his real name was in fact Devante Poldor. As a result, he was charged with deceiving a public officer. During his interview, Saunders acknowledged that officers found the drugs in the car he was in, but denied having knowledge of their existence.
Saunders told the magistrate he was very sorry for his actions. He claimed that he was a "heavy smoker" and bought the drugs for his personal use so he wouldn't have to keep going "back and forth".
After listening to his explanation, Magistrate Ferguson-Pratt told Saunders that he was beyond the age of "boyish curiosity" and needed to wake up and face the reality of being a man, which in this case, would be taking responsibility for his actions. As a result, she fined him $350 or three months in prison for simple possession and $1,800 or six months in custody for marijuana possession with the intent of supply. Magistrate Ferguson-Pratt said Saunders will have to pay both fines before he is released.
Poldor on the other hand, was fined $300 for deceiving a police officer and ordered to be of good behaviour for 12 months. Magistrate Ferguson-Pratt warned the accused that if he wasn't, he would be sentenced to three months behind bars. The prosecution opted to withdraw the simple drug possession charge that was brought against him.