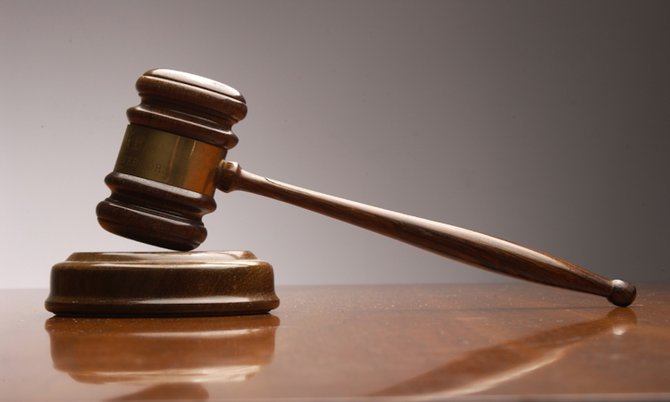 By FARRAH JOHNSON
Tribune Staff Reporter
fjohnson@tribunemedia.net
AN Andros man who threatened and assaulted a police officer last week was conditionally discharged on the agreement he would be of good behaviour for six months.
Carldeo Munroe, 25, was charged after assaulting and threatening to kill police constable 3414 Lightbourne at a club in Andros on November 14.
He pleaded guilty to both counts during a hearing before Chief Magistrate Joyann Ferguson-Pratt yesterday.
The court was told that the incident took place at Marvellos Club around 1.50am that morning. The prosecution said that after Mr Munroe committed the acts, he was arrested and taken to the Fresh Creek police station, where he was interviewed under caution and charged with the offences.
During the hearing, the accused was represented by lawyer Ian Cargill. He told the magistrate his client had no previous convictions and was remorseful for his actions.
As a result, Magistrate Ferguson-Pratt granted Munroe a conditional discharge on the understanding that he would be of good behaviour for six months. She said if he fails to comply with the conditions of his release, he could risk spending two months at the Bahamas Department of Correctional Services.
Yesterday, another man from Exuma appeared before the Chief Magistrate charged with offences of a similar nature.
Police arrested Reno Bain, 23, after he assaulted Sergeant 1414 Burrows on October 7. The prosecution said Bain threatened to harm Sgt Burrows, used obscene language and behaved in a disorderly manner at the George Town police station after he was arrested that same day.
During his arraignment, Bain was also accused of being in possession of a quantity of ammunition on August 20, throwing missiles at Corporal 3473 Rahming on October 23 and damaging two windows and a door of an office on November 9. He pleaded guilty to all of the charges and the case was adjourned to today for sentencing.
Yesterday, Bain was also accused of breaking into a woman's home and stealing a Pandora bracelet, Gucci chain, a coin charm and a five-gallon bottle filled with an assortment of coins. The prosecution alleged the accused committed the acts on August 3.
He denied the housebreaking and stealing charges and Magistrate Ferguson-Pratt transferred the case to the Exuma district where it will be assigned to a circuit magistrate.
Bain returns to court on December 3 to receive the date for that trial.