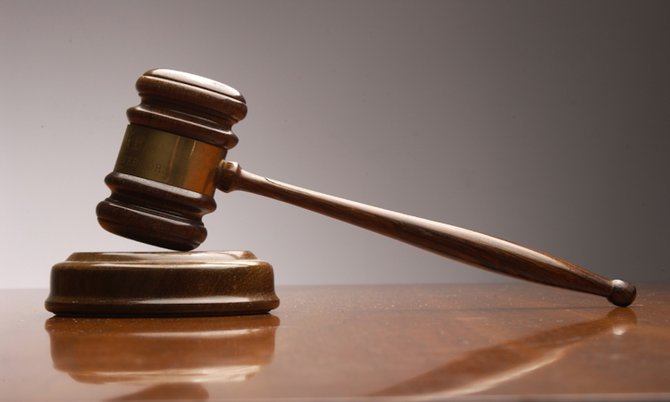 By FARRAH JOHNSON
Tribune Staff Reporter
fjohnson@tribunemedia.net
TWO men who claimed they were unknowingly used as pawns to carry out a fraud scheme were each fined $1,000 and ordered to reimburse the bank that they had defrauded.
Antonio Kelly, 23, was accused of stealing $1,020 from Commonwealth Bank on July 3. The prosecution said at the time, Kelly acquired the funds while knowing they were the proceeds of crime.
During the hearing before Magistrate Samuel McKinney, Shanton Swain, 20, was also accused of stealing $1,180 from Commonwealth Bank on the day in question.
The prosecution alleged he was also aware the funds he acquired were derived from a criminal offence.
Both men pleaded guilty to one count of stealing and money laundering yesterday.
The court was told the owners of the two accounts Kelly and Swain stole from noticed unauthorised transactions occurring on their online banking accounts.
They then reported the matter to Commonwealth Bank, before contacting the Financial Crimes Investigation Unit to request police action.
Police arrested both defendants on November 10.
During his interview with police, Kelly admitted withdrawing $1,020 from Commonwealth Bank, while Swain said he lent his ATM card to a friend who placed the stolen money on his account.
When given an opportunity to speak, Kelly told the magistrate he only committed the acts because he had filled out a job application and received a call from a person who told him he would be working as a "secret shopper".
He said he followed the instructions he was given and took the stolen money to MoneyGram, where he transferred it to another account. Kelly stated he never spent any of the money on himself and insisted he was not aware that he was helping someone commit fraud.
Swain on the other hand, told the magistrate he had lent his card to a friend who had told him a family member was going to send him some money. Swain claimed he did not expect his friend to use his card to commit a crime, because he had known him for a very long time.
In response, Magistrate McKinney asked Kelly and Swain why they were not aware of the recent public announcements warning people about fraud. He insisted both accused should have been able to detect the red flags in the situation and realise that the activities they were being asked to participate in were suspicious.
As a result, he ordered both men to reimburse the $1,020 and $1,180 they each stole from Commonwealth Bank and fined them $1,000 each for money laundering.