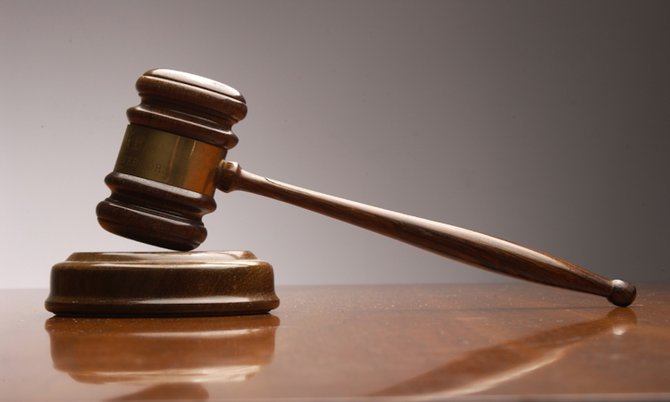 By FARRAH JOHNSON
Tribune Staff Reporter
fjohnson@tribunemedia.net
A FATHER who used an electrical cord to beat his daughter after he allegedly caught her sending inappropriate messages to older men on social media was yesterday ordered to pay the girl $500. He was also put on two years' probation.
The 38-year-old appeared before Magistrate Samuel McKinney after he was accused of assaulting his 15-year-old daughter in a manner that caused her unnecessary suffering on September 19.
The court heard that around 5.30pm on the day in question, the teenager's mother told police her daughter was at her father's house when her stepmother asked her who she was speaking with on her tablet.
The court was told the stepmother then accused the teenager of talking to a man although the teen denied doing so. The prosecution said it was at that time the accused rushed out with an electrical cord and began beating his daughter about the body causing injuries to her leg, neck, back and thigh. After the girl's mother reported the matter, the accused was arrested. In an interview with police at a nearby station, he admitted the offence.
During the arraignment the 38-year-old pleaded guilty to one count of cruelty to children. He told the magistrate his daughter's mother had abandoned her when she was young and he was the one who had raised her for 15 years. The accused said he recently found out the girl posted nude photos of herself online.
He said he and his wife initially spoke to her about it and thought the issue was rectified, but he realised that it wasn't. The accused insisted he did not intend to hurt his daughter, but when he saw the photos she was posting to Facebook and sending to older men, he became angry. He also said he believed his daughter's mother reported the matter to police to spite him.
After listening to his explanation, Magistrate McKinney told the accused that as he was the perpetrator of abuse in this case, he could not blame the mother for reporting the incident because she had a legal and moral obligation to do so.
He told the accused that he could not discipline a child in a way that could lead to physical or psychological trauma and insisted that despite the fact that some people justified that type of abuse it didn't make it right.
As a result, he ordered the accused to compensate his daughter $500 for her injuries. He warned the accused that he would spend three months at the Bahamas Department of Correctional Services if compensation was not made.
Magistrate McKinney also placed the accused on two years' probation and told him if he failed to be of good behaviour during that time frame he would spend six months in custody.