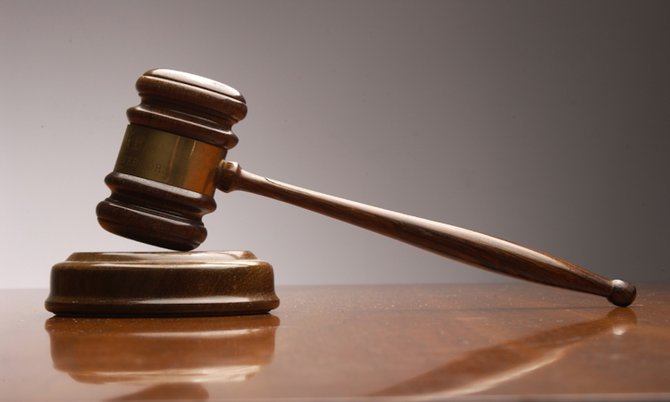 By FARRAH JOHNSON
Tribune Staff Reporter
fjohnson@tribunemedia.net
A BUS driver who threatened to kill another jitney driver during an argument last month was fined $1,000 yesterday.
Police said Carlos Poitier, 37, threatened to kill Torry Carey on September 17.
The prosecution said around 8.40 that morning, Mr Poitier got into Mr Carey's bus and threatened to kill him. This caused the complainant to fear for his life and prompted him to file an official complaint with police. Mr Poitier was arrested a short time later. In an interview with officers, he admitted to being involved in an argument with Mr Carey, but denied threatening to kill him.
During the hearing, Mr Poitier pleaded guilty. He told the magistrate he and Mr Carey had a history, but insisted he had not spoken to the complainant in over a year before the incident. He claimed "tensions were high" at the time and he ended up saying things he didn't mean. He also claimed that Mr Carey told him things as well, but said he chose not to take his statements to heart.
As a result, Magistrate McKinney accepted the accused's guilty plea and fined him $1,000 or nine months at the Bahamas Department of Correctional Services. He also placed Poitier on a year's probation and warned him if he violated its conditions, he could risk spending nine months in custody.
Yesterday, a 37-year-old man who threatened to kill another man earlier this year was also placed on probation for two years.
Jeremy Adderley was arrested after he threatened to kill Jermaine Turnquest on February 7.
He pleaded guilty to one count of threats of death during his hearing before Magistrate Samuel McKinney.
The court was told that Mr Turnquest was at his residence around 9.30 on the night in question, when Adderley came there and threatened to kill him. After the complainant requested police action, Adderley was arrested. In an interview with police at a nearby station, the accused denied the allegation.
During the hearing, Mr Adderley's counsel told the magistrate that the entire ordeal was unfortunate as his client had never been before the court in his life. He claimed Mr Adderley had a history of mental issues and hadn't taken his medication at the time of the incident and insisted he was remorseful for his actions.
After listening to the plea in mitigation, Magistrate McKinney placed Mr Adderley on two years probation. He warned the accused that if he failed to be of good behaviour during that time, he would spend one year in prison.