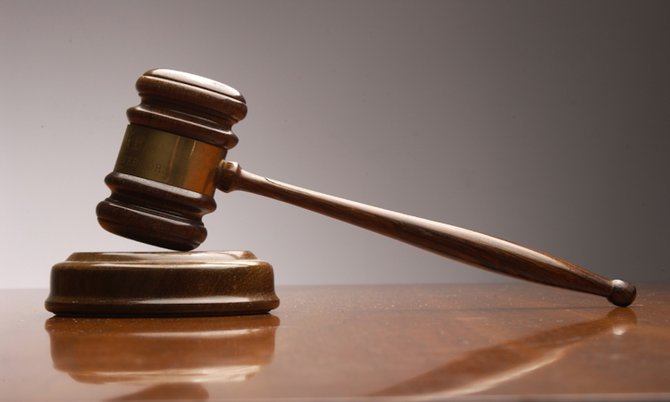 By LEANDRA ROLLE
Tribune Staff Reporter
lrolle@tribunemedia.net
TWO men and a woman were charged in Magistrates Court yesterday with causing harm to a man after they were involved in a dispute stemming from a traffic accident earlier this week.
Courtney Thompson, 26, Alfred Rolle, 30 and Georgette Glinton, 33, stood before Senior Assistant Chief Magistrate Subusola Swain after they were accused of intentionally and unlawfully causing harm to Joseph Benson on November 2.
Christopher Thompson, who was present with the trio during the incident, also appeared in court yesterday. However, he was accused of a separate offence – threats of death.
According to prosecutor Sergeant Lincoln McKenzie, the incident occurred after the group was involved with a traffic accident on Bernard Road along with the complainant.
He said the complainant reported to police that after the incident, Christopher, the driver, approached him, cursing and threatening him with death.
The complainant then told officers that the defendants — the other passengers in the vehicle — came out of the car and beat him about the body, causing injuries.
The prosecutor said the defendants were subsequently arrested and taken to the police station, where they admitted to the offence.
During yesterday's hearing, Rolle, Glinton and Christopher pleaded guilty to the charges.
However Courtney, who initially pleaded guilty, told the court he did not accept all the prosecutor's facts when they were read before the court.
Magistrate Swain told him that she wanted him to get proper legal counsel before making a judgement, at which point she will then hand out her sentence.
Meanwhile, attorneys Ian Cargill and Milkin Cox, representing Glinton and Rolle respectively, noted that both their clients were self-employed and remorseful for their actions.
They were both fined $500 and ordered to compensate the victim $500 or face three months in prison. As for Christopher, he was placed on a one year probation and ordered to attend anger management classes.
During yesterday's hearing, Rolle and Courtney Thompson were further charged with causing damage after they were accused of intentionally and unlawfully causing damage to a local church's window and the front windshield of a 2015 Dodge Draft owned by Hubert Fowler on November 2.
The court was told that the cost of the damage totaled $1,500.
Rolle, who pleaded guilty to the offence, was subsequently fined $750. Magistrate Swain warned him that if he didn't pay, he could risk spending an additional 30 days in prison.
Courtney also pleaded guilty to the offence. He was remanded to prison and is expected to appear in court today for sentencing concerning both charges of causing harm and causing damage.