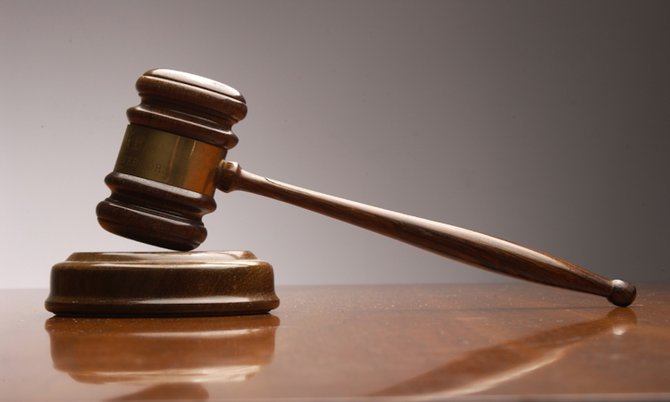 By FARRAH JOHNSON
Tribune Staff Reporter
fjohnson@tribunemedia.net
A MAN who threw a plate of food and a bucket at his girlfriend on two separate occasions was yesterday ordered to pay her $2,000 compensation and attend anger management classes.
Alasky Dieuveille, 36, was accused of throwing a bucket at his girlfriend last year and assaulting her with a knife on October 20.
During his hearing before Assistant Chief Magistrate Subusola Swain, Dieuveille pleaded guilty to two counts of assault with a dangerous instrument.
The court was told that he hit the woman with a bucket around 8.30am on December 22, 2019. The court was also told that the woman reported the second attack to police on October 28. The prosecution said the complainant was at home with Dieuveille when he attacked her.
She claimed the accused threw a plate of food at her, choked her and pulled a knife on her. As a result of her complaint, Dieuveille was arrested.
In an interview with police he admitted to throwing food at his girlfriend, but denied pulling a knife on her. He also denied throwing a bucket at her last year.
During the arraignment, Dieuveille's counsel told the magistrate the incidents were unfortunate. He said the accused and his girlfriend lived together and had been in a relationship for over three years. He claimed their partnership had become "strained" over time and noted that the complainant was not physically harmed when Dieuveille threw the bucket or food at her.
In response, Magistrate Swain told the defendant's attorney he could not downplay the victim's injuries since emotional abuse was just as bad as physical harm. She insisted the incident was not okay and added that she didn't think there would still be men who abused women in this day and age.
As a result, she fined Dieuveille $2,000 or one year at the Bahamas Department of Correctional Services. She further ordered him to compensate the complainant another $2,000 and warned him if he failed to do so, he could risk spending an additional 30 days behind bars. Finally, Magistrate Swain ordered Dieuveille to attend anger management classes and banned him from having any direct or indirect contact with the victim.
Yesterday, a teenager also appeared before Magistrate Swain charged with assault.
The prosecution argued that 19-year-old Maquesha François assaulted and threatened to harm a woman on October 27.
She denied the allegations and the case was adjourned to January 19 for trial.
François was granted $2,000 bail until that time.