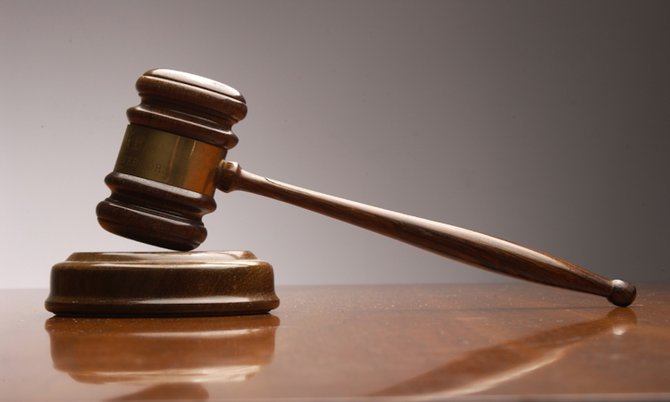 By FARRAH JOHNSON
Tribune Staff Reporter
fjohnson@tribunemedia.net
A HAITIAN man who last week escaped from the Detention Centre was yesterday sentenced to six months in prison.
Several others, including his mother and sister were also charged with harbouring him during his time on the run.
The prosecution said Jack Gerlin, 31, endeavoured to prevent the execution of the law by escaping from lawful custody on October 23.
He admitted the offence during a hearing before Senior Assistant Chief Magistrate Subusola Swain.
Meanwhile, the prosecution alleged the mother and daughter aided the detainee's concealment with the purpose of enabling him to avoid lawful arrest.
Rosita Gerlin, 62, and Junia Gerlin, 39, pleaded guilty to the charge during their hearing before Magistrate Swain as well.
The court was told around 5pm on the day in question, the director of immigration contacted the Carmichael Road police station to report that Jack Gerlin had escaped lawful custody. The prosecution said on October 29, a team of police and immigration officers executed a search warrant on a Pinewood residence.
There they discovered Jack hiding in an apartment upstairs. Officers then took the accused along with the occupants of the house to a nearby station, where they were charged with the appropriate offences.
When given an opportunity to speak, Jack said he had come to the country on a boat when he was a child. He claimed his documents were damaged during Hurricane Matthew and said he only left the Detention Centre because he got "scared". Jack said he "was not sure where he was going" so "before anything happened," he wanted to see his kids again. He also said he had spent time in prison before for fighting.
After pleading guilty, he was sentenced to six months in prison. Magistrate Swain said upon the completion of his sentence, the accused will be turned over to the Department of Immigration for his deportation back to Haiti.
During their hearing, Jack's mother and sister were represented by attorney Keevon Maynard. He told the magistrate Junia was a mother-of-four who was the sole caretaker of her severely disabled son. He also said Rosita suffered from hypertension and diabetes and was vulnerable to contracting COVID-19 since she suffered from pre-existing conditions.
After listening to Mr Maynard's plea in mitigation, Magistrate Swain fined each of the women $500 or three months behind bars.
The mother and daughter were arraigned alongside Jevawn Cardoza, 28, and Leroy Davis, 33. The prosecution argued the men also harboured Jack on the day in question. They denied the allegation and their matters were adjourned to December 4 for trial.
Due to the nature of the charge Cardoza and Davis were denied bail and remanded into custody until that time.
They both have a right to apply to the Supreme Court for bail.