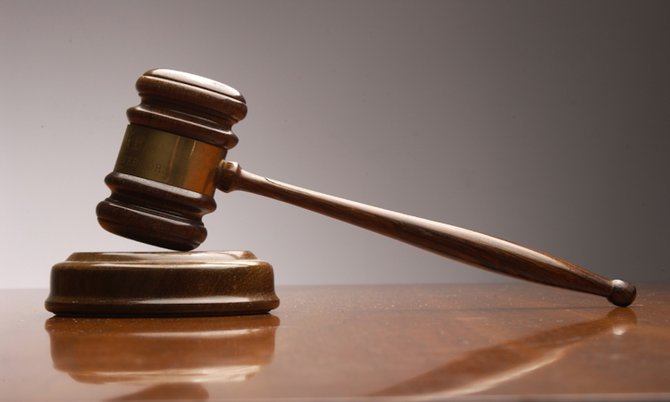 By FARRAH JOHNSON
fjohnson@tribunemedia.net
A POOL cleaner who claimed he was outside during the country's weekend lockdown because he stopped to buy a soda on the way to his employer's house was fined $500 yesterday. Willo Desamue, 37, appeared before Deputy Chief Magistrate Andrew Forbes after officers found him on Rupert Dean Lane around 10.10am on Saturday, May 23.
Prosecutor Lincoln McKenzie told the court when officers saw Desamue they approached him and asked him why he was violating the lockdown. Sgt McKenzie said Desamue said he was going to buy a soda. He was subsequently arrested and taken to a nearby station. There, he admitted to the offence in an interview with police.
When given an opportunity to speak, Desamue told the magistrate his employer had called him that morning to come and clean his pool. He said when he stopped to buy a soda, he was approached by officers who told him he did not have a right to be on the street. Desamue claimed at the time of his arrest, he told officers he was just trying to get a soda and get back to his truck.
He pleaded guilty and was fined $500 or two months at the Bahamas Department of Correctional Services.
Meanwhile, Arlington Brown, 27, was charged after officers found him on Cowpen Road around 9.40pm on May 25. He pleaded guilty and was fined $500 or two months at BDCS. During the hearing, Brown was also charged for not wearing a face mask while he was outdoors. He also pleaded guilty to that charge and was fined another $200 or two months in prison. Both sentences were ordered to run concurrently.
Officers found Greenford Nava, 35, on Baillou Hill Road around 12.20am on May 24. He pleaded guilty to violating the lockdown, but said he was only "trying to help a Haitian man get something to eat".
Nava told the magistrate a man named Larry Poitier had told him he was hungry so he tried to help him because he was 70-years-old and they lived through the same corner. Still, he admitted he did not get permission to go outdoors and added that his "cellphone was down" at the time, so he was not able to call the COVID-19 hotline.
In response, Magistrate Forbes said while he applauded Nava's "humanitarian efforts," everyone had an obligation to comply with the law. He also noted if people failed to do so, there would be consequences. He subsequently fined Nava $500 or two months in prison.