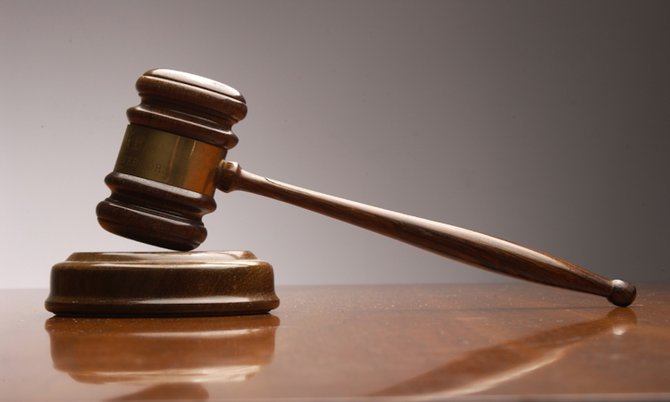 By FARRAH JOHNSON
fjohnson@tribunemedia.net
A 36-year-old man who cut off his ankle monitoring bracelet last year has been ordered to pay more than $1,000 in compensation to a security company.
Sony Pierre appeared before Deputy Chief Magistrate Andrew Forbes yesterday charged with one count of damage after he cut off a uniTrack monitoring device that belonged to Migrafill Electronic Security from his ankle on November 17, 2019.
He pleaded guilty and was ordered to compensate the security company $1,512 for the broken device.
Prosecutor Lincoln Mckenzie told the court officers realised Pierre was off the grid from November 17, 2019 and that his data was unknown until May 21. He said Pierre was subsequently arrested for breaching his bail. During an interview with police, the defendant told officers he had been acquitted of an offence in Magistrate Derence Davis-Rolle's court, so he took a knife and cut off his monitoring bracelet.
When given an opportunity to speak, Pierre told the magistrate he had only cut the ankle bracelet because he had been offered a job that would not allow him to work with the device on. Pierre said he was desperate for a job because he was the sole breadwinner of his household and he had a 65-year-old mother and teenage daughter depending on him. He insisted he only committed the offence in the "heat of the moment," and noted he almost cut one of the veins in his legs while he was attempting to remove the device.
In response, Magistrate Forbes told Pierre he expected him to make more responsible decisions as he was not a juvenile. After sentencing the defendant, he warned him that if he failed to pay Microfill Electronic Security back, he would spend six months at the Bahamas Department of Correctional Services.