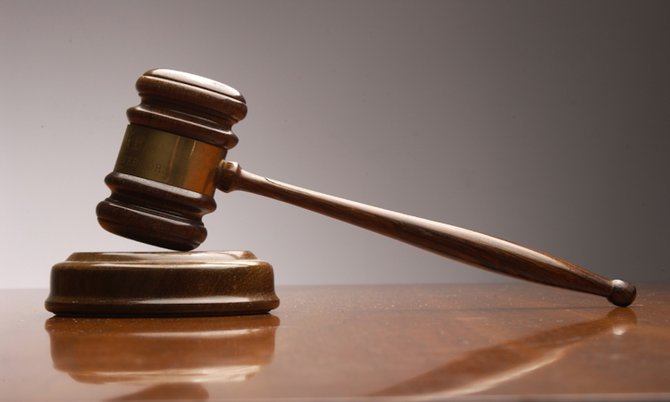 By FARRAH JOHNSON
fjohnson@tribunemedia.net
TWO men were yesterday charged in magistrates court with stealing by reason of employment.
Thomas Ingraham, 50, and Rashad McFall, 27, appeared before Magistrate Samuel McKinney charged with stealing a garbage bin valued at $2,000, belonging to Henry Dean, sometime between January 1 and April 20, while they worked as garbage men for United Sanitation. The defendants pleaded guilty and were placed on probation for two years.
Prosecutor Kendrick Bauld told the court Mr Dean came to the Carmichael Road Police Station to report that one of his bins was discovered at the home of a woman named Tiffany Williams. When questioned, she told officers that she had bought the bin from McFall for $200. Both men were subsequently arrested and admitted to the offence in an interview with police.
When given an opportunity to speak, McFall told the magistrate that the men knew a lady on Soldier Road who would pay them to pick up her garbage from time to time. He said at the time, they had placed the bin in her yard, but had plans to come back for it. Still, he claimed that they had trouble with the garbage truck so they were not able to go back for the bin.
When asked if they were using their employer's equipment to make money for their own benefit, Ingraham told the magistrate that people usually stopped and asked them to do small side jobs from time to time. He claimed that after they left the bin in the woman's yard on Soldier Road, they picked it up the next day. He also stated that they were just trying to help the woman out and make a little change for themselves.
As a result, Magistrate McKinney placed the men on two years' probation. He warned them that if they appeared in court again they would be fined $1,500 or sentenced to nine months in prison.