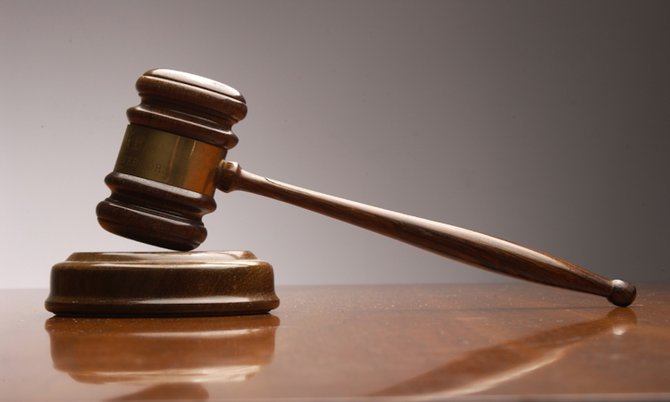 By FARRAH JOHNSON
fjohnson@tribunemedia.net
A MAGISTRATE discharged a man who was charged with violating the national curfew after the accused explained he only left his home to visit his pregnant girlfriend who was experiencing some difficulties.
He was among several people who appeared before Magistrate Andrew Forbes for curfew and lockdown infractions. Many of them admitted that they did not bother calling the COVID-19 hotline before they left their homes.
Tyrone Taylor, 21, was charged after officers found him on Ethel Street around 11.30pm on May 6. He pleaded guilty, but told the magistrate that he had only left his house after his girlfriend called him and told him she was unwell. He explained that his pregnant girlfriend was prone to vomiting and fainting so he left where he was to go and be with her. Taylor also said that he called 311 before he left, but they placed him on hold.
In response, Magistrate Forbes told the defendant that he understood why he made the effort to visit his girlfriend. Still, he told Taylor that he should exercise better judgment in the future and wait until he is given permission to leave his house.
Meanwhile, Rossccni Forbes, 31, was charged after officers found him on David Street, Fox Hill around 11.15pm on May 13. He pleaded guilty, but said he was only outdoors because he had just come from dropping his mother home. He said that his mother worked at the Princess Margaret Hospital and she ended her shift at 11 o'clock that night. He also said that he would usually call the COVID-19 hotline, but didn't bother to that night because the officers on patrol were familiar with his car.
Forbes was charged with Dennis Rolle, 35, who was travelling with him that night. He also pleaded guilty to violating the curfew, but told the magistrate that he was outdoors because he was going to drop some canned goods and non-perishable items off to a single mother who needed some help.
During the hearing, Magistrate Forbes told both men that they could have avoided appearing in court if they had just followed protocol and got permission from the COVID-19 hotline before they left their homes. Forbes and Rolle were each fined $400 or three months at the Bahamas Department of Correctional Services (BDCS).
Officers found Eyevette Wilson, 27, on Sea Link Avenue around 1.15am on May 13. She pleaded guilty and was fined $300 or two months at BDCS. The prosecution said that morning, officers on mobile patrol in the Malcolm Road area saw Wilson lying in the street. When they approached and questioned her, she failed to give them a satisfactory response to justify being outdoors. As a result, she was cautioned and charged. When given an opportunity to speak, Wilson told the magistrate that she had left her house to drop something off to her little girl. She also claimed that she could not call the hotline because she didn't have a cellphone or a landline.
Wilson was also charged with causing public terror after she claimed she had COVID-19. She denied the allegation and the matter was adjourned to July 14 for trial. In the interim, Wilson was granted $500 bail.
Arjanae Humes, 24, and Jerome Kelly, 28, were charged after officers found them on Carmichael Road around 6.50am on May 9. Both defendants pleaded guilty to violating the lockdown and were each fined $400 or three months in prison.
Benso Luberice, 39, and Louicce Justilien, 49, were also charged after they were found on Cowpen Road around 11.25am on May 2. Prosecutor Kenny Thompson told the court during an interview with police at a nearby station that Luberice told the officers that he did not eat meat so he left his house to try and catch a fish. Sgt Thompson also said Justilien told the officers he left his house to go fishing.
They both pleaded guilty and were each fined $400 or three months at BCDS.