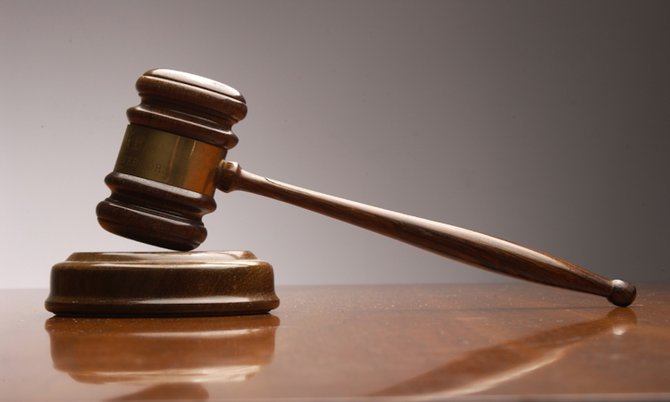 By FARRAH JOHNSON
fjohnson@tribunemedia.net
A 25-year-old man was ordered to attend drug counselling classes after pleading guilty to drug possession in Magistrate's Court yesterday.
Kirkwood Hall Jr appeared before Magistrate Andrew Forbes charged with two counts of possession of dangerous drugs and another count of possession of dangerous drugs with the intent to supply.
He pleaded guilty to all of the charges and was conditionally discharged for 12 months on the agreement he would attend drug counselling classes at the Department of Social Services.
Prosecutor Claudette Mckenzie told the court around 9am on May 12, officers on foot patrol on Bay Street observed a yellow Toyota Passo driving east. Inspector McKenzie said when the officers beckoned for the vehicle to stop, they noticed a strong scent of marijuana emanating from the car.
They then informed the driver, who identified himself as Kirkwood Hall Jr, that they would be searching him and his vehicle in reference to dangerous drugs and firearms. Inspector McKenzie said during the search, the officers discovered a homemade cigarette in the waistband of Hall Jr's underwear. She also said the officers found a backpack with a clear glass jar containing suspected marijuana and two cookie boxes containing liquid THC in the vehicle.
As a result, the defendant was arrested and taken to the Central Police Station where he admitted to being the owner of the drugs in an interview with police. Hall Jr also told the officers that he had bought the drugs and the THC oil from a man in Lyford Cay for $100 for personal use.
Hall Jr told the magistrate he'd been smoking marijuana for about three years and had bought the drugs to smoke over the long weekend. He also said he "mostly" smoked the drugs before he went to bed to help him go to sleep. Hall Jr said he was a hard worker who worked as a boat captain after graduating from high school and noted that if the drug charges were placed on his record, he would not be able to renew his boating licence or travel to the United States to start his business transporting boats back and forth from Florida. Insisting he would try his best to be a model citizen, he apologised for committing the offence and asked the court for leniency.
In response, Magistrate Forbes said he took the defendant's immediate guilty plea into consideration, as well as the fact that he had no previous convictions. As a result, Hall Jr was ordered to attend a year of drug counselling. Still, Magistrate Forbes warned him if he didn't attend the classes or failed the random drug tests the programme would administer, he would be sentenced to six months in prison on each count, which were ordered to run concurrently. The drugs were also confiscated and destroyed.