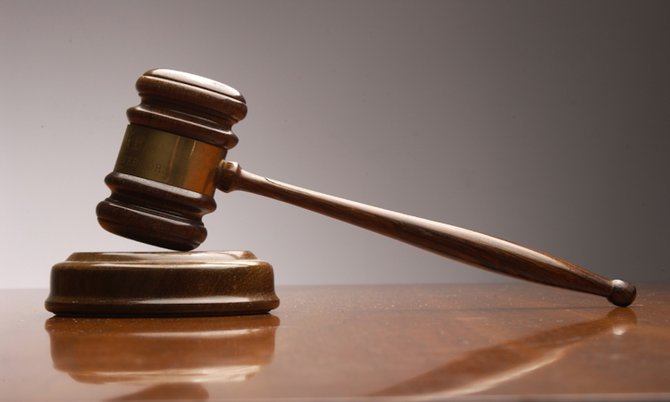 By FARRAH JOHNSON
fjohnson@tribunemedia.net
AN Exuma man was sentenced to three years in prison for breaking into two government buildings and several restaurants between January and April of this year.
Kejanno Morley, 21, appeared before Magistrate Andrew Forbes charged with nine counts of shop breaking, five counts of stealing and one count of receiving.
He pleaded guilty to all of the charges and was remanded to the Bahamas Department of Correctional Services for three years for each count of shop breaking and stealing, which were ordered to run concurrently.
According to the facts, Morley, a George Town native, broke into a cottage at Exuma Beach Resort on April 20 with the intent to steal. He also broke into a villa at the same resort a day later.
Morley was also accused of breaking into the Wonderation Restaurant and Bar between April 16 and 19 and stealing $710 worth of goods from Latroy Wright. It is alleged he also broke into the Krusty Krab Restaurant and Bar between April 17 and 20 and dishonestly received three cans of orange juice, one bottle of Jimmy Dean whiskey and one gallon of mayonnaise which belonged to Triphene and Anthrum Smith.
Morley was also charged with breaking into Charlie's Karaoke Bar and Restaurant between April 17 and 18 and breaking into the Ministry of Tourism's office and stealing $40, one bottle of Kalik Gold and two large towels - all valued at $104 - between April 3 and 6.
The prosecutor said Morley broke into the Bahamas Telecommunications Company (BTC) tech office and stole $726 worth of products within that same timeframe.
Morley was further accused of breaking into the Ministry of Education's office between March 23 and 24 and stealing an iPhone charger, 27 granola bars and an assortment of Bluebird juices. It is also alleged he broke into St Andrew's Anglican School and stole a $60 bottle of cologne from Leon Mars between January 7 and 8.
When given an opportunity to speak during the hearing, Morley told Magistrate Forbes that he had "only broken into all those places" for alcohol. He claimed the boys he "hung out with" were always complaining there was no rum, so he decided to go out at night and get some.
In response, Magistrate Forbes told Morley he did not understand his logic and said he hoped his time in prison would give him an opportunity to reflect on his actions. Magistrate Forbes also told Morley he would make a recommendation to the commissioner of corrections for him to take up a trade while he is incarcerated to become more enlightened.