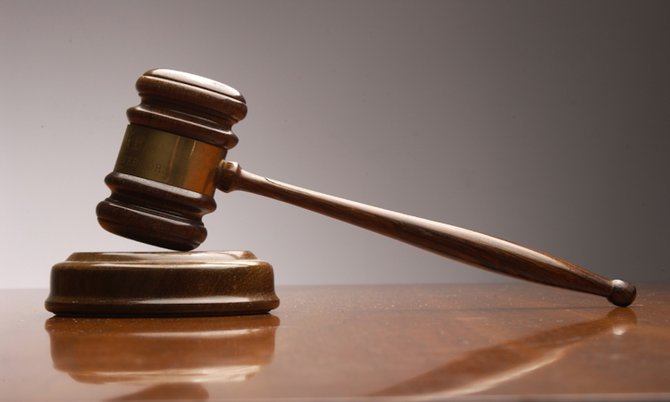 By FARRAH JOHNSON
fjohnson@tribunemedia.net
A 38-year-old man was ordered to pay a $3,500 fine yesterday after he pleaded guilty to marijuana possession with the intent to supply .
Jerry Erme appeared in Magistrate's Court before Magistrate Samuel McKinney after officers seized two pounds of Indian hemp from him on June 25.
Prosecutor Kendrick Bauld said around 4pm that day, officers went to Erme's residence armed with a search warrant. Sgt Bauld said during their search, officers found clear plastic bags containing a quantity of suspected marijuana in Erme's pants and a rooom in the house. The officers also found four bags containing a number of foil paper wraps and $1,102.25 in cash they believed Erme received from selling the drugs. Erme was subsequently arrested and taken to a nearby station. During an interview with police there, he told them he had found the drugs in bushes and had taken the contraband to his residence.
During the hearing, Erme was represented by attorney Ian Cargill. He told the magistrate his client had no previous convictions and had been gainfully employed for over eight years. He also noted that Erme was a father-of-three and asked Magistrate McKinney not to impose a custodial sentence since this was Erme's first offence.
As a result, Magistrate McKinney fined the defendant. He warned Erme if he failed to pay the fine, he would spend one year at the Bahamas Department of Correctional Services.