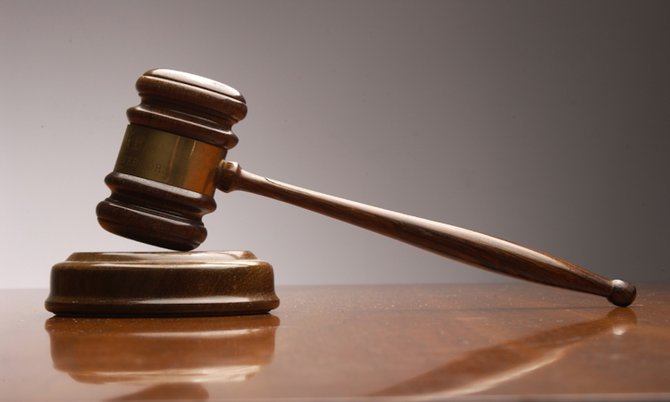 By FARRAH JOHNSON
fjohnson@tribunemedia.net
THE brother of the chief immigration officer who was accused of raping a Jamaican woman has denied conversing with the officer before the hearing to ensure their statements supported one another.
Norman Bastian was accused of taking Claudia Edwards Bethel to his home on December 15, 2014, and forcing her to have sex with him. Mrs Bethel, who previously waived her anonymity in an interview with The Tribune last year, launched a civil suit against the government after her rape case was tossed out of court years ago. Norman Bastian was never convicted.
On Wednesday, the immigration officer denied the accusation and insisted he would not sleep with a woman without her consent during a cross-examination by Mrs Bethel's attorney, Fred Smith, QC, before Justice Indra Charles. Yesterday, his brother Steven Bastian took the stand to be cross-examined by Mr Smith. He was staying with Norman Bastian at the time of the alleged incident and was in the house the day the officer brought Mrs Bethel to his home.
When asked if Mrs Bethel seemed "tipsy" when she came to the house, Steven Bastian told Mr Smith she didn't seem intoxicated but appeared "normal". Mr Smith then read the witness' statement where he told police his brother had asked him to warm up some stew fish for him. Mr Smith then noted Steven Bastian had told the court his brother had asked him to warm up some stew fish for Mrs Bethel that evening. In response, Steven Bastian insisted he told the police he warmed up the stew fish for Mrs Bethel. He also claimed that what the officers wrote in the statement at the time was not recorded correctly.
On Wednesday, Norman Bastian told Mr Smith that he could not recall whether he or his brother gave Mrs Bethel food, but he knew for a fact she was fed stew fish. At the time, he also denied banning Mrs Bethel from making calls and claimed she told him her phone had died so he asked his brother to find a charger.
"Nowhere in your statement do you tell police about being asked to plug in (Mrs) Bethel's phone," Mr Smith told the witness.
"I never was asked to plug it in," he replied. "He (Norman Bastian) asked me if I had one. I didn't mention it to the police because I didn't think it was necessary at the time. They didn't ask about the phone at all."
Still, Mr Smith noted that the witness did mention seeing a "pink or purple cellphone" on the counter when he spoke with officers. In response, Steven Bastian told him that he never said he "had any affiliation with the phone". Instead, he said the only thing he told police was he noticed a phone on the counter. He claimed officers asked him if he had seen Mrs Bethel and he told them he did not see her, but noticed a pink or purple phone on the counter.
"I put it to you Steven Bastian that in your written statement you signed you don't mention anything about Norman Bastian asking you if there was a cellphone charger," Mr Smith said. "I put it to you that sometime over the last couple of days you had a conversation with Bastian about the events that transpired between December 15 and 16 (of 2014). Bastian was very careful to tell you and you gave specific evidence about you asking about a charger. Why isn't that evidence in your written statement in 2018 or your police statement in 2014?"
The witness insisted he gave the police the information and claimed they did not record it. He also said while Mr Smith had his "opinion", nothing he accused him of ever happened.
Dwight Beneby, assistant director of the Department of Immigration, also took the stand yesterday. He was represented by Crown attorney Kayla Green-Smith, who noted that her client had been asked to submit "certain documents" by Mr Smith last year.
Mr Smith said he requested the documents to see what protocols were in existence at the Department of Immigration in previous years, as related to male officers having access to female detainees.
When asked if he was able to find an internal policy paper, Mr Beneby told Mr Smith the only thing he was able to come up with was a newspaper report. He said the department only had a draft manual when Mr Smith asked him if he could find the department's training manual.
Mr Smith also asked Mr Beneby for reports relating to the condition of the Detention Centre in 2014 and the department's arrest records from January 1 to November 2014. He requested a separate report for December 2014, because he believed that there was a "dramatic increase in arrests post the new policy".
He further requested photos of the Detention Centre during November 2014, a list of the number of female immigration officers and a roster of who was working the day Mrs Bethel was brought to the office. Mr Smith insisted the document would "discredit" Norman Bastian and put a "substantial nail" in his "coffin" if the documents could prove there were female officers present.
Mr Beneby agreed to provide the documents, in addition to notes on Mrs Bethel's file that may have been taken while she was interviewed by Norman Bastian and diary entries from the Detention Centre between December 13-15 of 2014. He was given until July 9 to provide the information.
Yesterday, Justice Charles asked Mr Smith and Mrs Green-Smith to have their written submissions completed by September 30 and oral submissions done by October 5. The matter was adjourned to July 31.