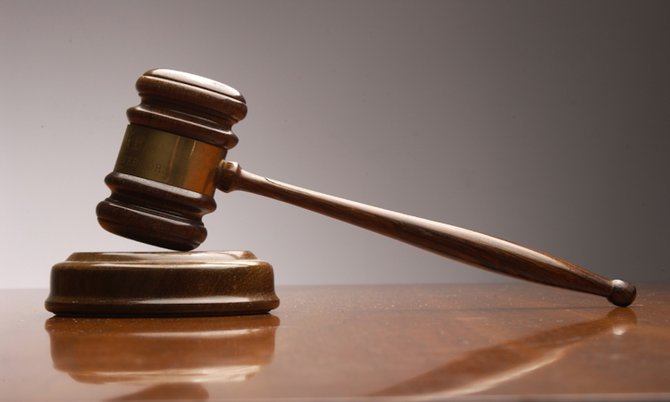 By FARRAH JOHNSON
fjohnson@tribunemedia.net
TWO men who were charged with marijuana possession were conditionally discharged after they agreed to attend drug counselling classes.
However, another man who was charged with the same offence was fined $500 for being a repeat offender.
Lindbergh Ferguson, 38, appeared before Deputy Chief Magistrate Andrew Forbes after officers found 1.5 ounces of marijuana in his vehicle on June 10.
He pleaded guilty and was conditionally discharged for 12 months on the agreement that he would attend drug counselling classes at the Sandilands Rehabilitation Centre (SRC). If he fails to participate in the programme, he will spend three months at the Bahamas Department of Correctional Services.
Prosecutor Lincoln McKenzie said officers on mobile patrol that day stopped the defendant and informed him that he would be searched in reference to dangerous drugs and firearms. He said during their search, officers discover 1.5 ounces of suspected marijuana in a clear plastic wrap in the defendant's vehicle.
When given an opportunity to speak during the hearing, Ferguson told the magistrate that he had "broken a few bones" in a motor accident seven years ago and had issues sleeping. He also said that he had met a "herbal man" who told him he could help him cure his insomnia with marijuana. Ferguson insisted he only boiled the drug to make tea because he knew people were getting locked up for smoking it. In response, Magistrate Forbes "strongly advised" Ferguson to find an "alternative way to address his pain."
Tamer Farrington, 40, was also charged after officers found a clear glass jar containing a quantity of suspected marijuana in the defendant's kitchen drawer on June 13. He pleaded guilty in court yesterday and was also ordered to attend drug counselling classes at SRC for 12 months. During the hearing, Farrington said he only smoked marijuana because he had lost his job during the COVID-19 pandemic and was struggling with depression, insomnia and anxiety.
Austin Pinder, 44, also appeared before Magistrate Forbes after officers found four grams of Indian hemp in his left pants pocket on June 12. He pleaded guilty and was fined $500 or four months at the Bahamas Department of Correctional Services. Prosecutor McKenzie said during his interview with police, Pinder told officers he was smoking marijuana to "calm his nerves," because he had complications from a gunshot wound. Sgt McKenzie also said the defendant had been convicted of the same offence last year where he was fined $200 or three months at BDCS.
In response, Magistrate Forbes reminded the defendant that the penalty increases every time a person committed an offence and asked him if he was willing to run the risk of being fined up to $150,000 or sentenced to five years in prison for illegal drug possession. After being fined, Pinder told the magistrate that he would wait on the prime minister to legalise the drug officially.