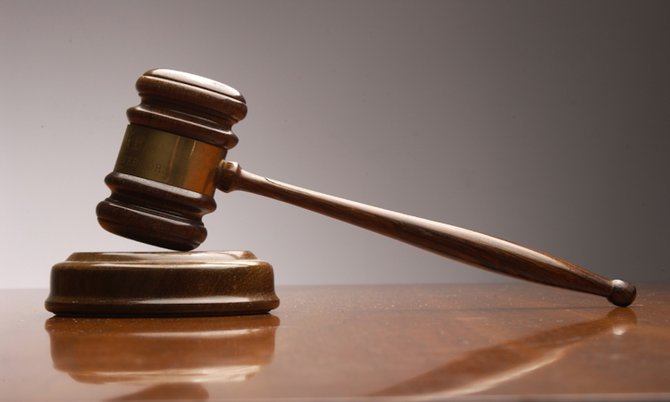 By FARRAH JOHNSON
fjohnson@tribunemedia.net
A MAN was ordered to pay $4,027 after he pleaded guilty to receiving two stolen crab pens that contained an assortment of white and black crabs.
Demetrius Smith appeared before Senior Magistrate Derence Rolle-Davis after he was accused of dishonestly receiving two crab pens that belonged to Deargo Smith on June 1, knowing the pens were the proceeds of a crime. During the hearing, the defendant was also accused of damaging Mr Smith's fence.
He pleaded guilty to both counts and was fined $1,500 for receiving the stolen goods and another $1,500 for the charge of damage. He was further ordered to compensate Mr Smith $1,027.02 for the stolen and damaged property. If he fails to pay the fines and compensate Mr Smith, the defendant will spend two years at the Bahamas Department of Correctional Services.
Prosecutor Lakesia Moss said Mr Smith went to a friend's house on June 5 to drop off his work boots. While there, he started to speak to his friend about his crab pens which were stolen earlier that week. Inspector Moss said when Mr Smith told his friend that he had discovered that his crab pens had been broken into, the friend gave him certain information.
Acting on this tip, Mr Smith approached the defendant and asked him if he had his missing crab pens. At the time, the defendant told Mr Smith that he did have them and handed him one crab pen a short time later. In view of this fact, police arrested Smith. In an interview at a nearby station, he told the officers he and another man broke into Mr Smith's yard to steal the crab pens between 1am and 2am on June 1. He also said that they gained entry by cutting Mr Smith's fence with a bolt cutter. During a search, officers found two crab pens at Smith's residence.
During the hearing, Smith was represented by attorney Ian Cargill. He told the magistrate that his client had cooperated from the outset of the investigation. He also noted that Smith, who was a father of two, had pleaded guilty at his earliest opportunity and was remorseful for his actions.
In response, Magistrate Rolle-Davis said that the court noted that the offence Smith committed could not go "unscathed." He also told the defendant that receiving was the same thing as stealing, since he knew the goods were stolen and that crabs were "big business" at the moment.